LEGO Tai O 大澳

Description::
Alanboar is a very experienced brick model builder. He was invited by Tai O Heritage Hotel to visit and create a brick model base on the local fishing village Tai O, also known as "Venice of the Orient". Cheung uses nearly 20,000 pieces of bricks and spend two months' time to create this interesting scenery of Tai O. There are stilts houses and Tai O traditional Water Marriage and Dragon Boat Water Parade in the busy waterway. You can find many Tai O attractions including such as Tai O Bridge, Kwan Tai Temple, shrimp paste factory, General's Rock and Tai O Heritage Hotel on top on the mountain. With the mini figures on the street which makes this creation more attractive. Cheung also had a wonderful time with his son Ka Him while they created this model together.

作品介紹:
作者Alanboar是位具多年豐富創作經驗的積木創作者,獲邀請製作「大澳」模型。先後參考大澳文物酒店及風土民情。大澳是帶有鄉村味、具有香港本土的漁村,被譽為東方威尼斯。作者使用積木 20000塊設計出有趣的大澳,用了兩個月時間,拼砌出具特色的水上棚屋,漁船穿梭往來,有水上婚禮喜船,也有進行游涌中的龍船。陸上設計有象徵大澳的藍色大澳橋、關帝廟,也有售賣特產的大澳蝦醬廠。遠處眺望去有令人心曠神怡的大澳文物酒店,最遠處還砌出可愛的將軍石。積木人偶扮演著大澳居民或遊客,仿似樂在其中,在大澳過著靜中帶動的著名漁村的生活。作品小部份會和兒子謙謙一起拼砌一起玩,如小漁船或人偶,也為創作者帶來寶貴的親子時間。

Builder : Alanboar Cheung, Ka Him Cheung
Size : 115cm (L) x 38cm(W) x 35cm(H)
Pieces : 20000 pcs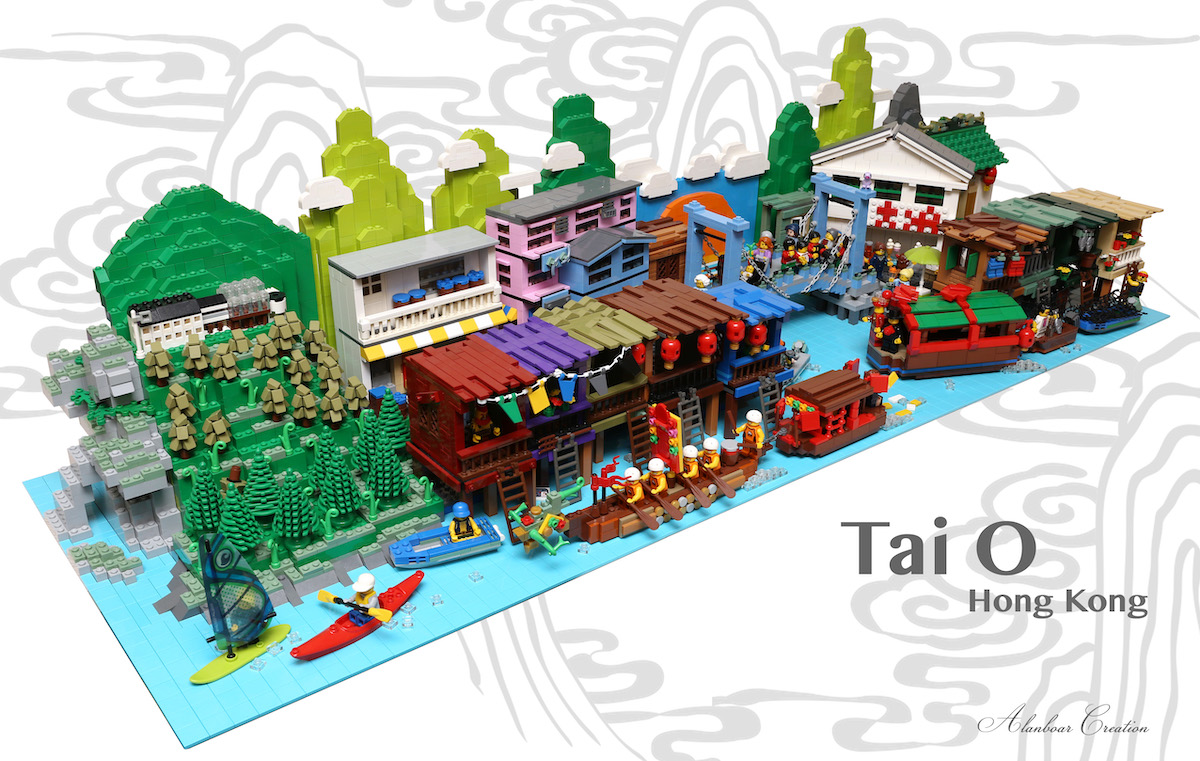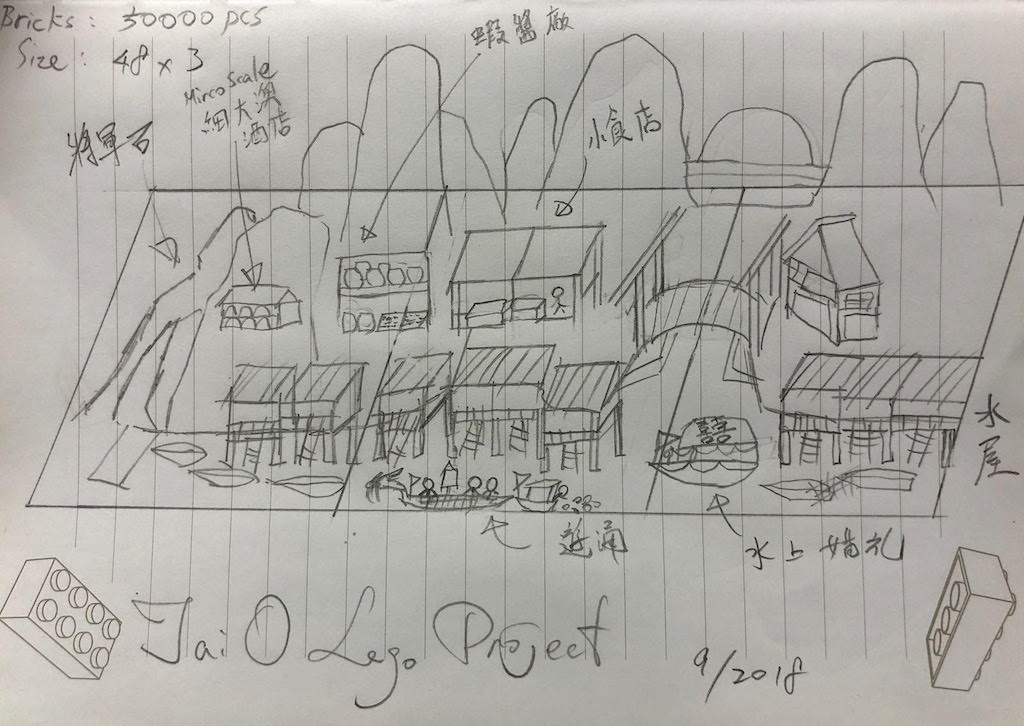 My Draft~!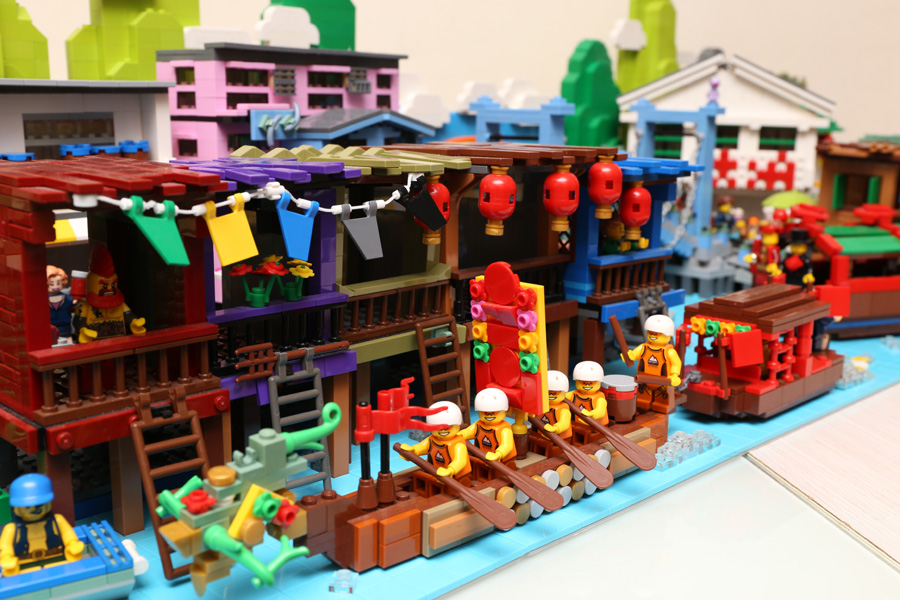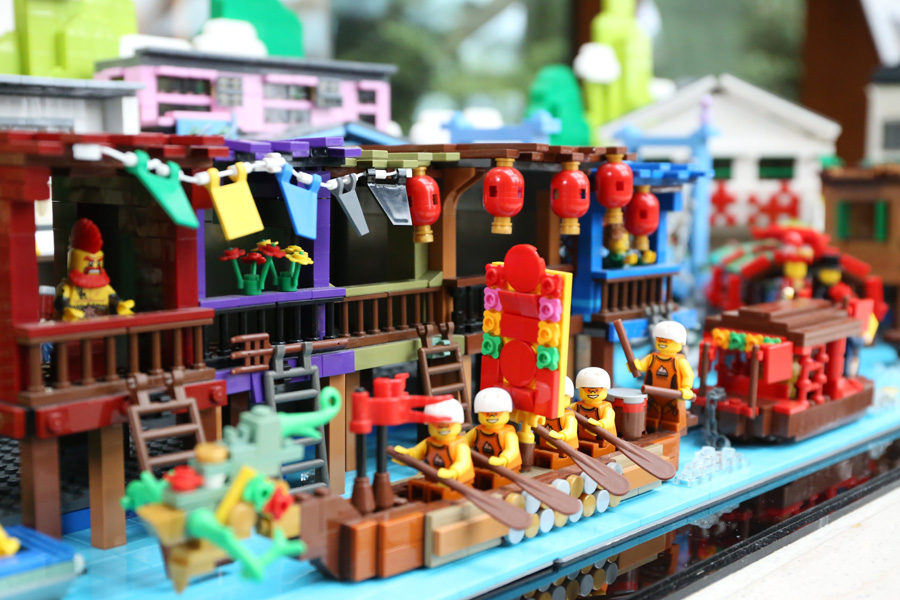 游涌中的龍船
Tai O Dragon Boat Water Parade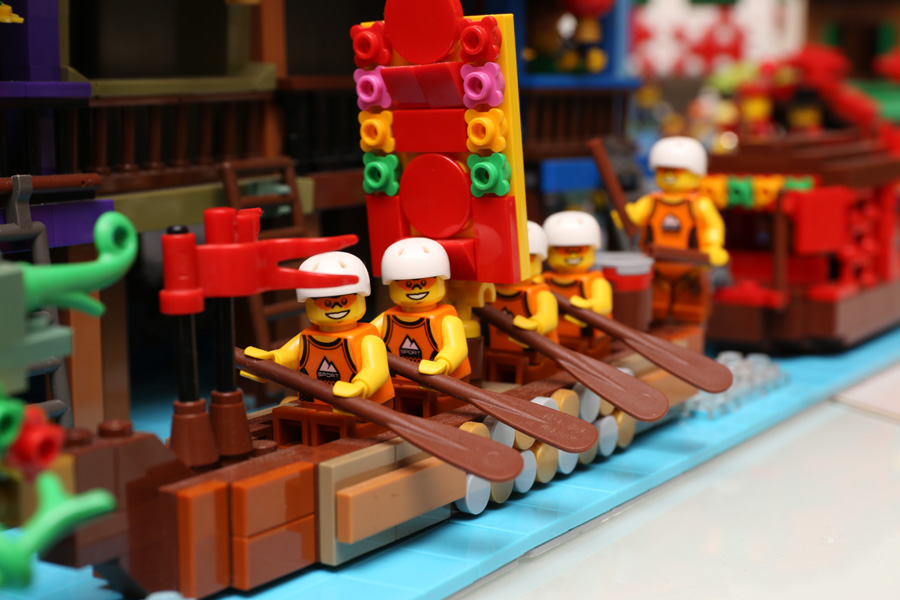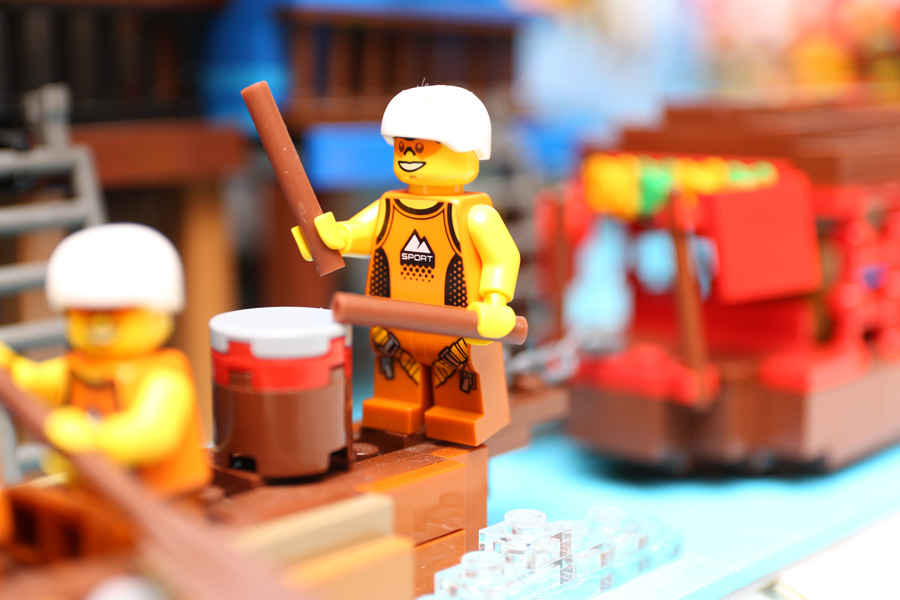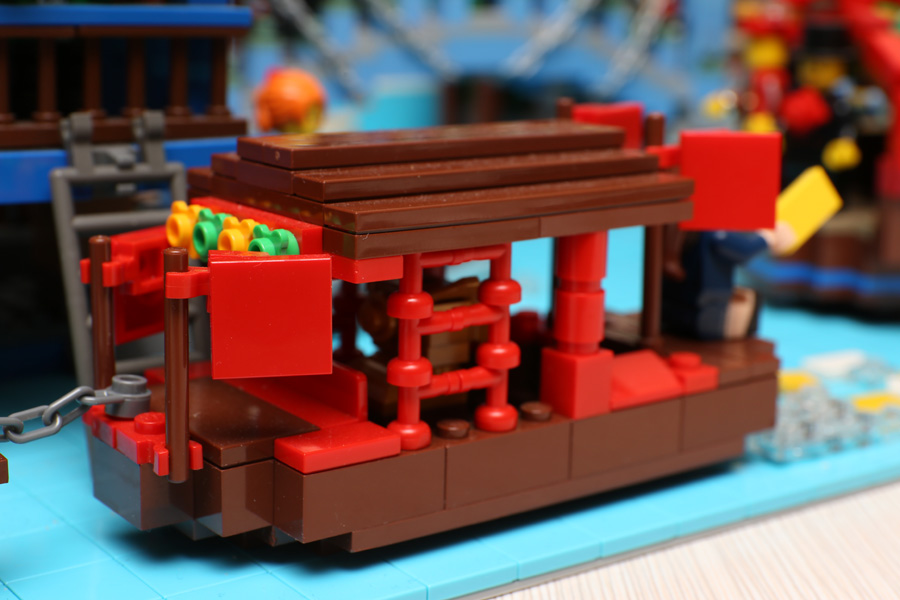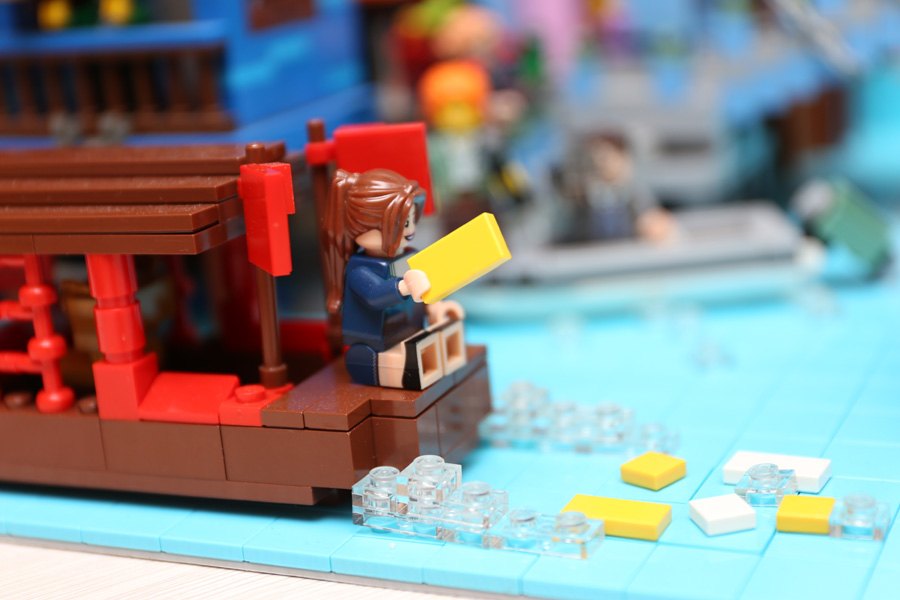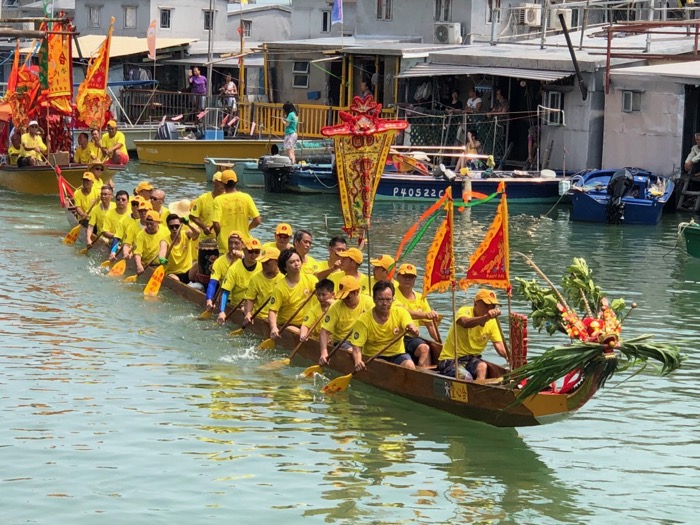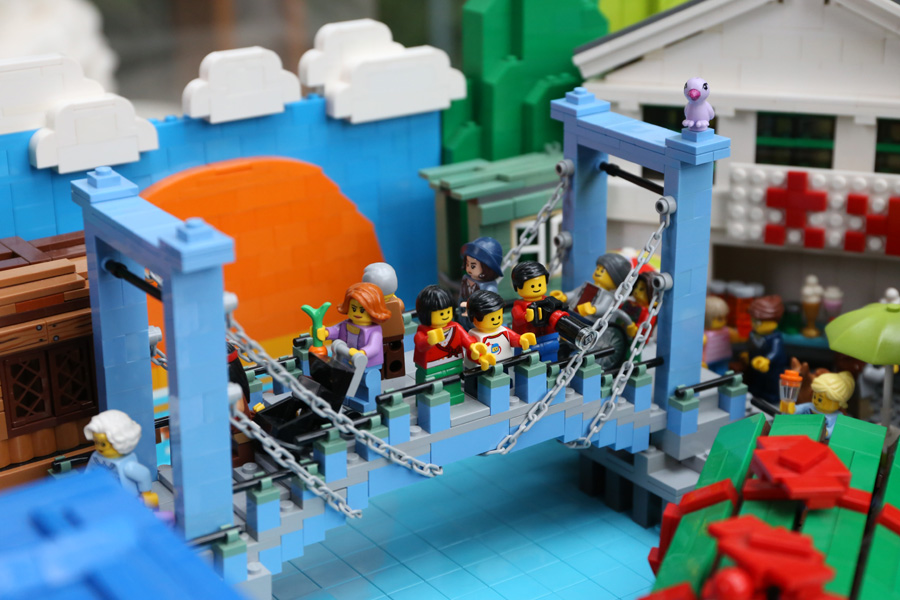 大澳橋 (創作者一家人在橋上看著大澳美麗的海景)
Tai O Bridge (Alanboar family minifigs are visiting Tai O!)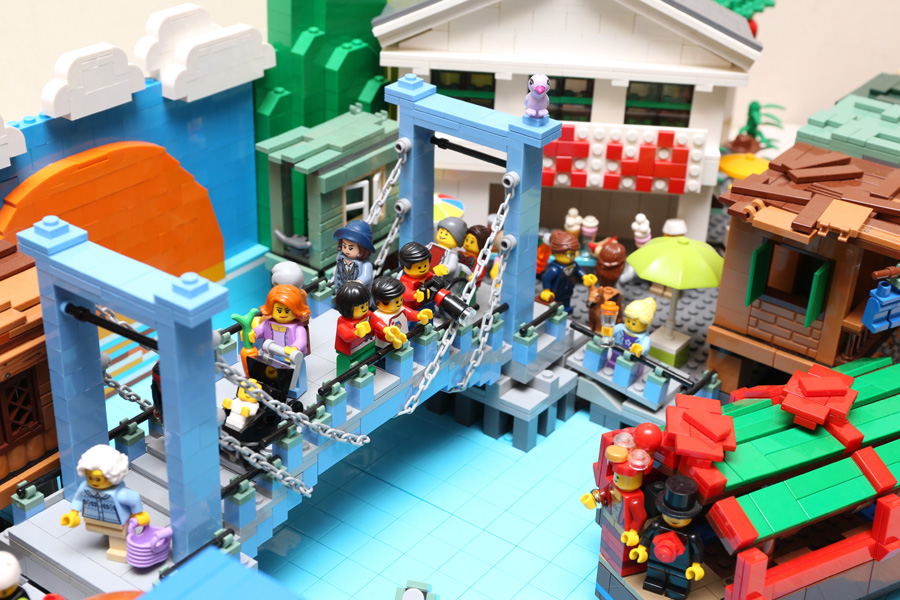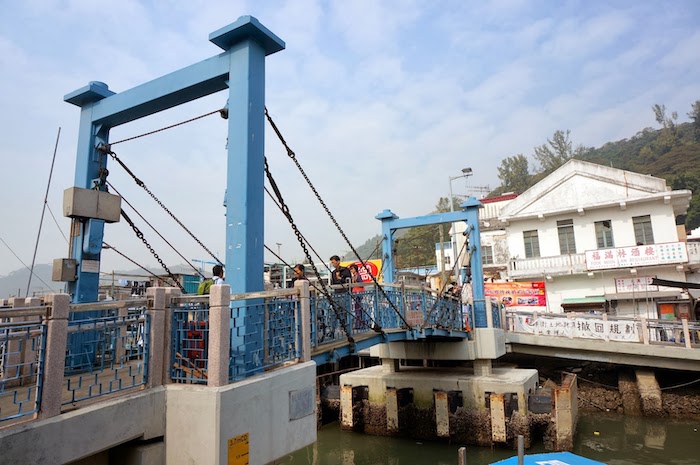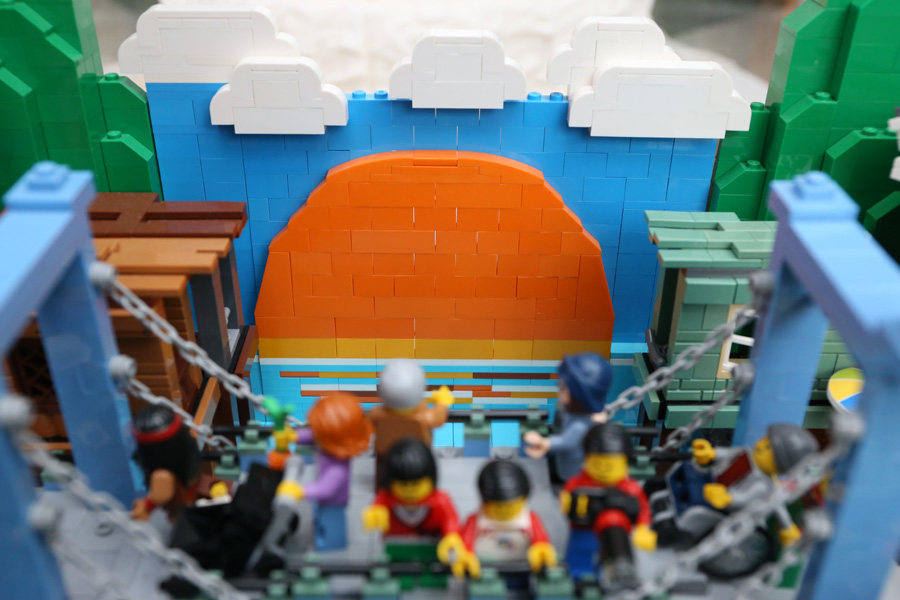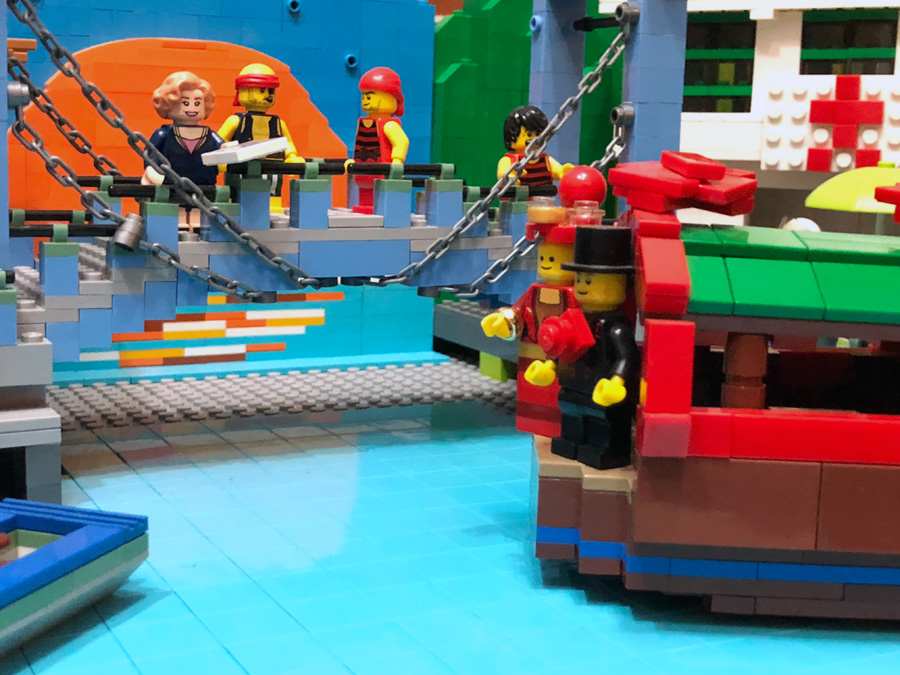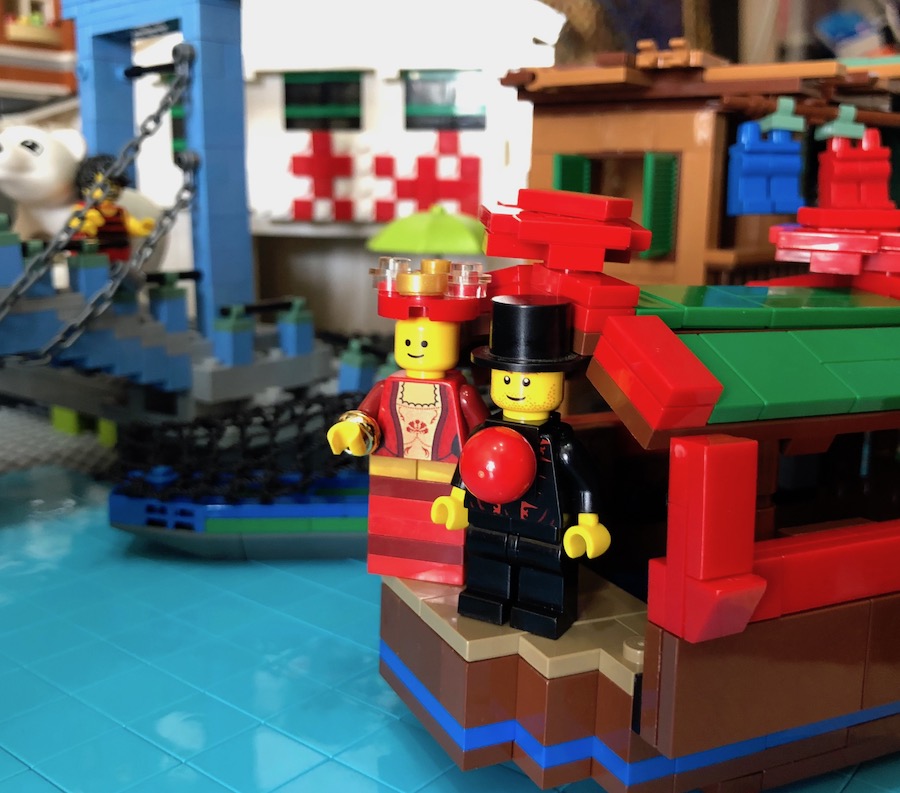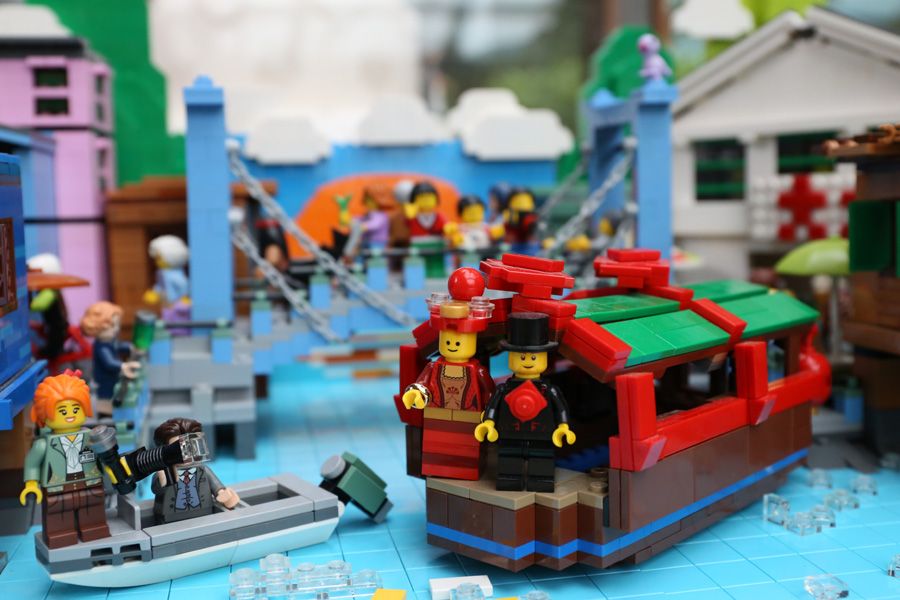 大澳傳統水上婚禮
Tai O Traditional Water Marriage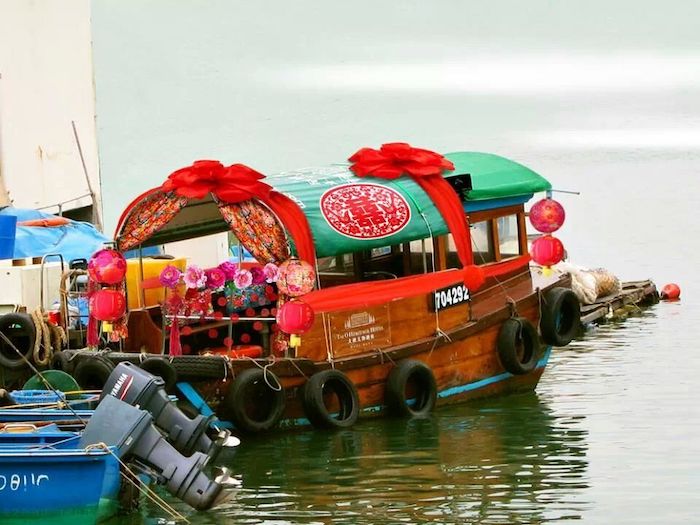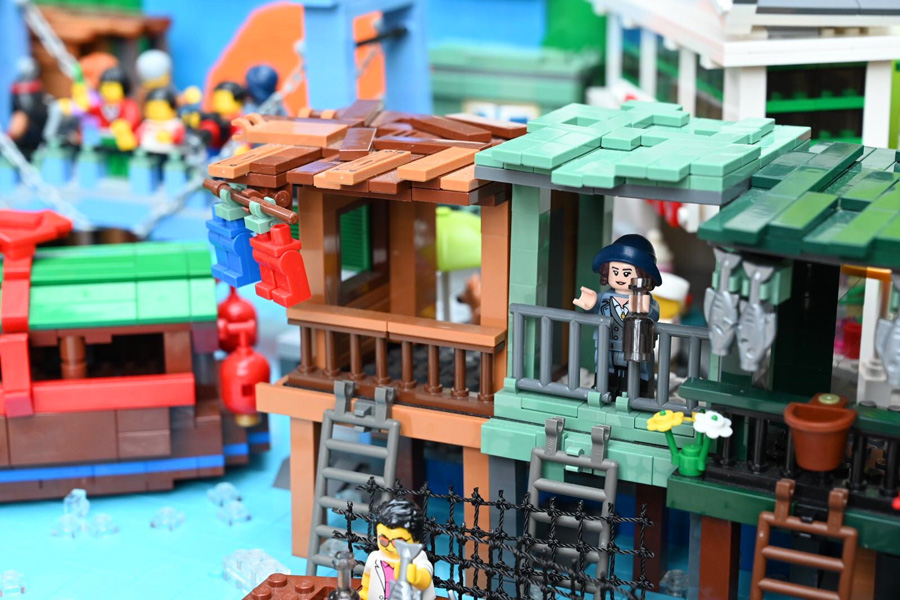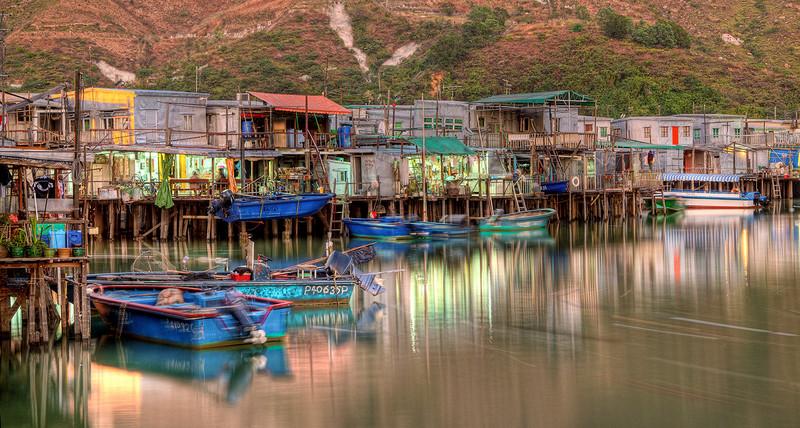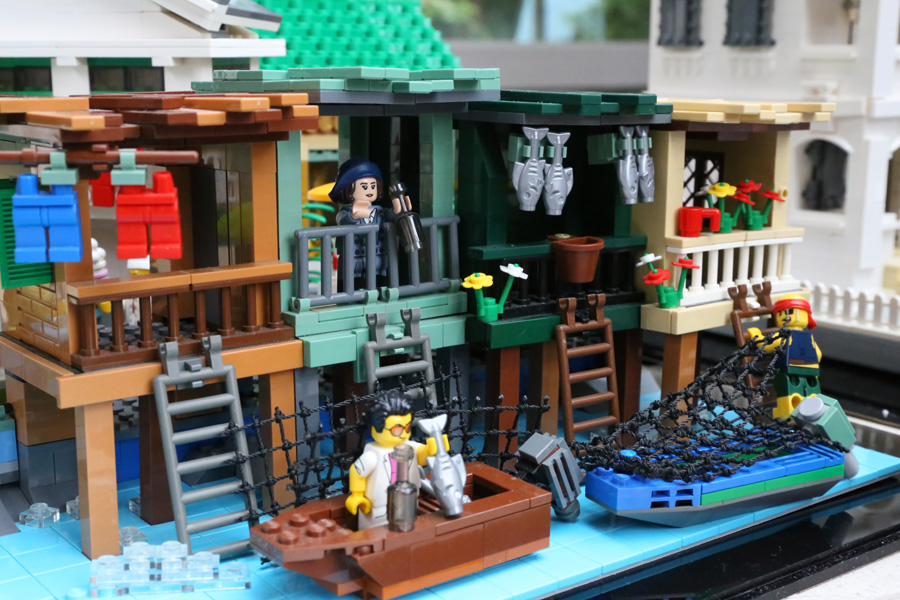 大澳水上棚屋
Tai O Stilts Houses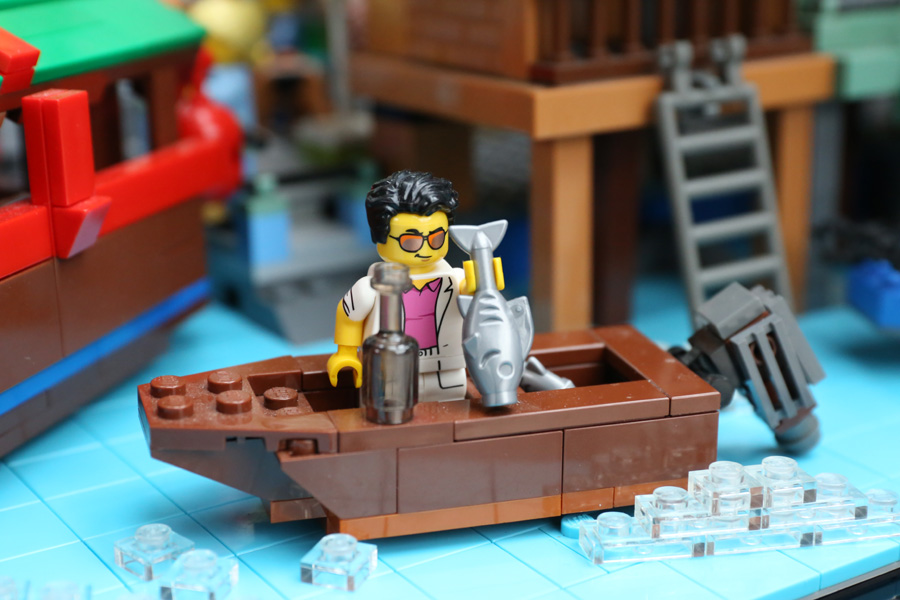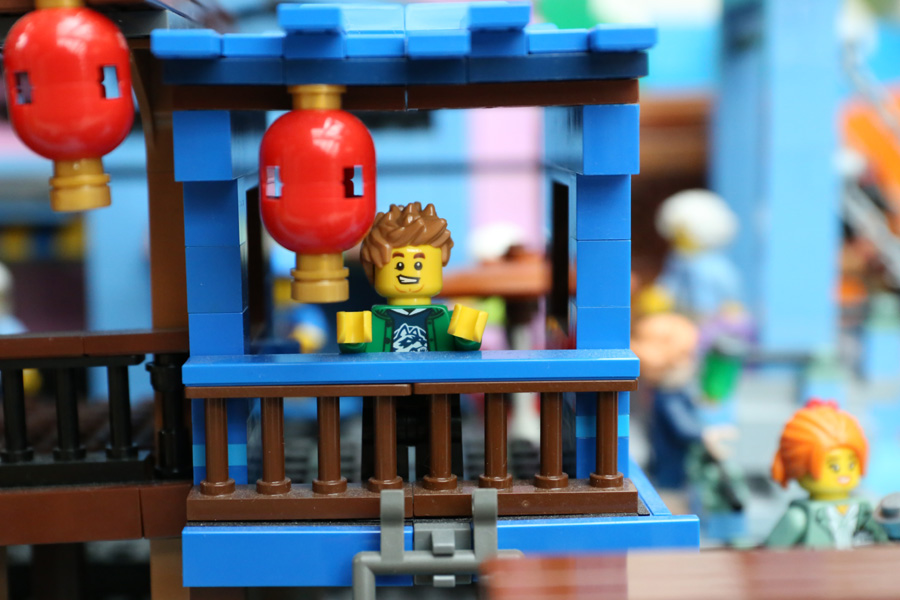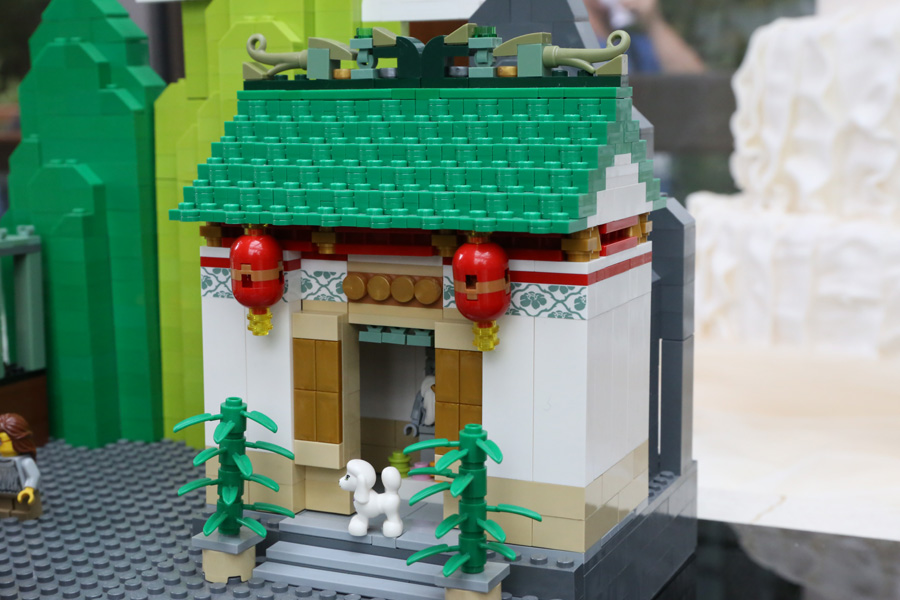 關帝廟
Kwan Tai Temple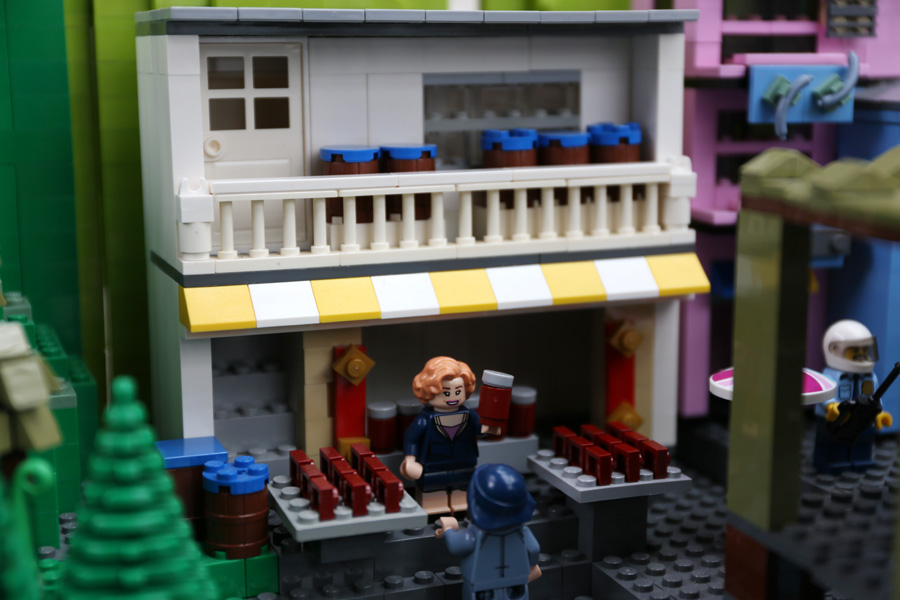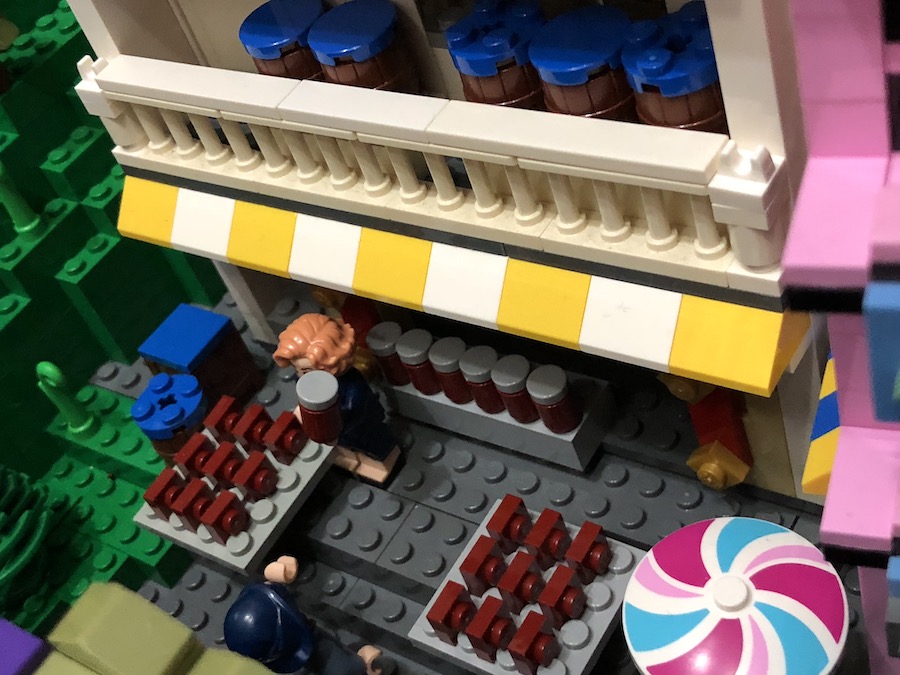 蝦磚及蝦醬廠
Shrimp Paste Factory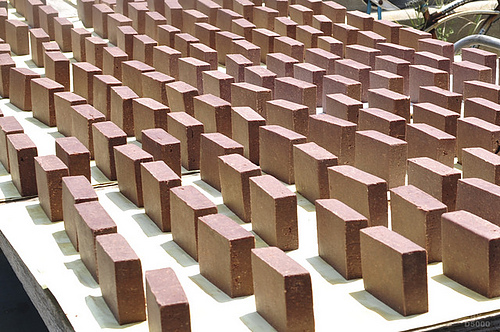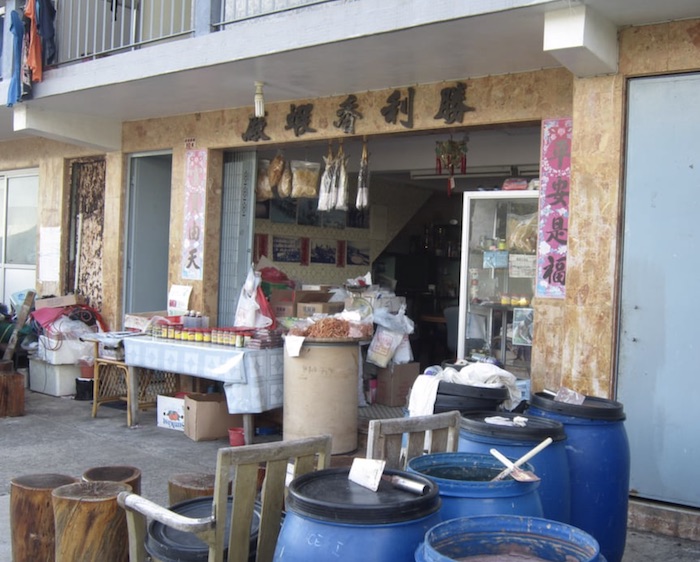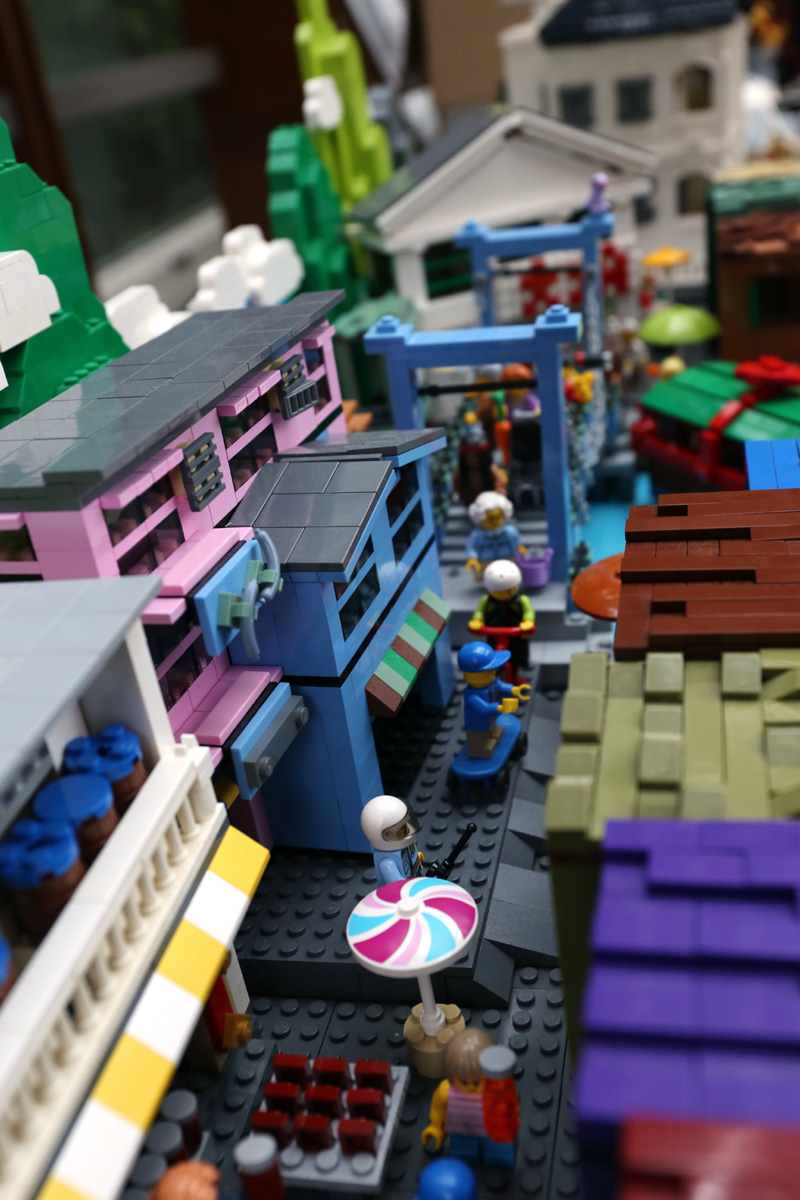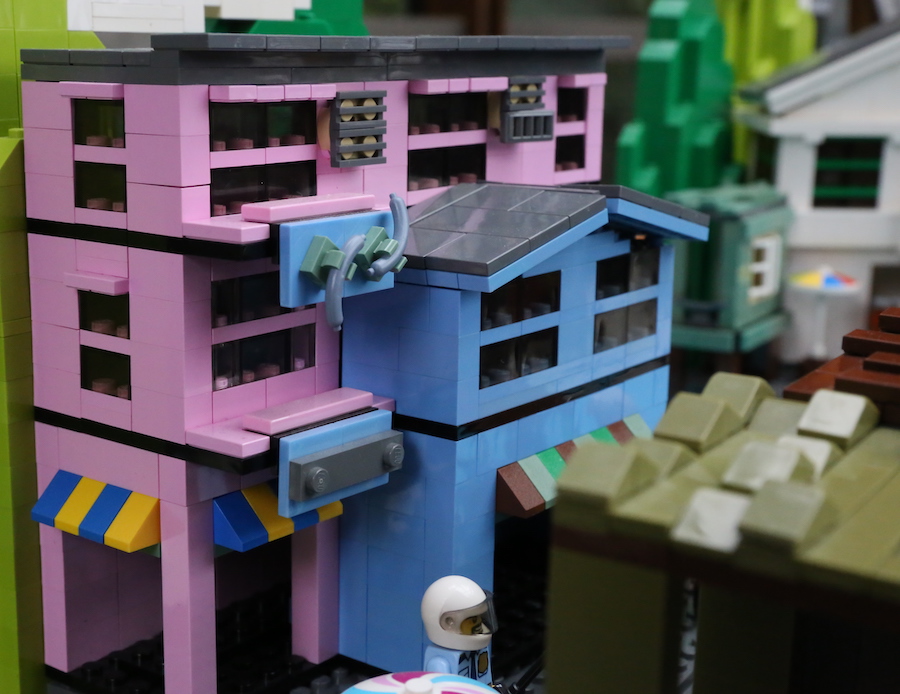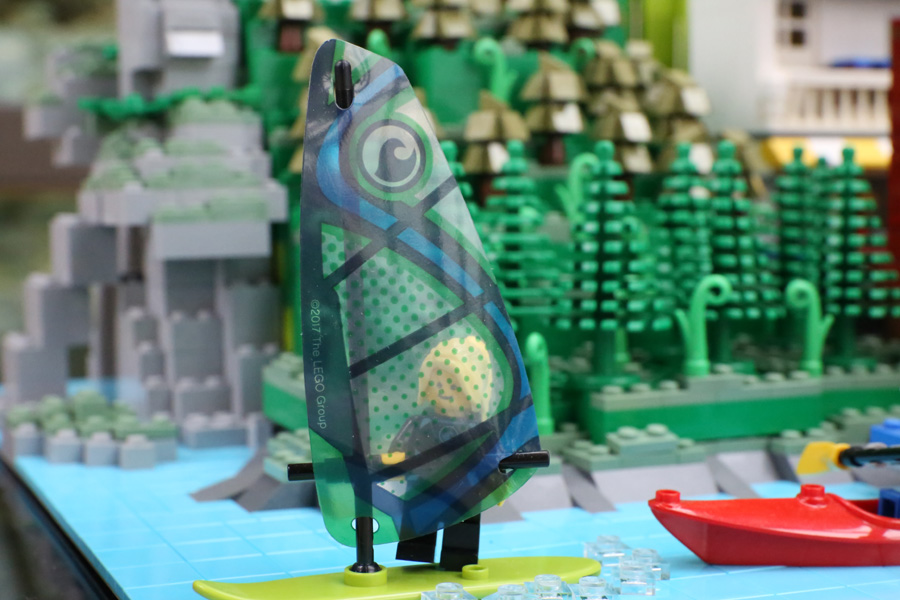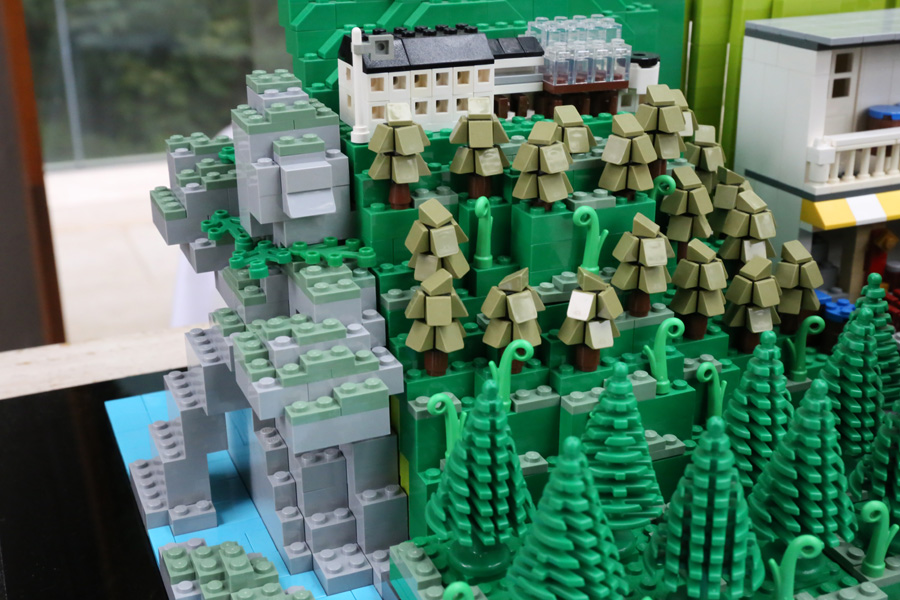 大澳將軍石
Tai O General's Rock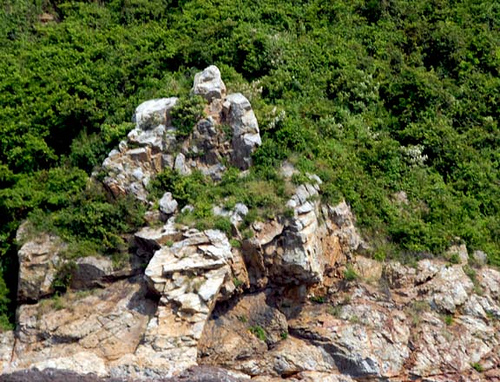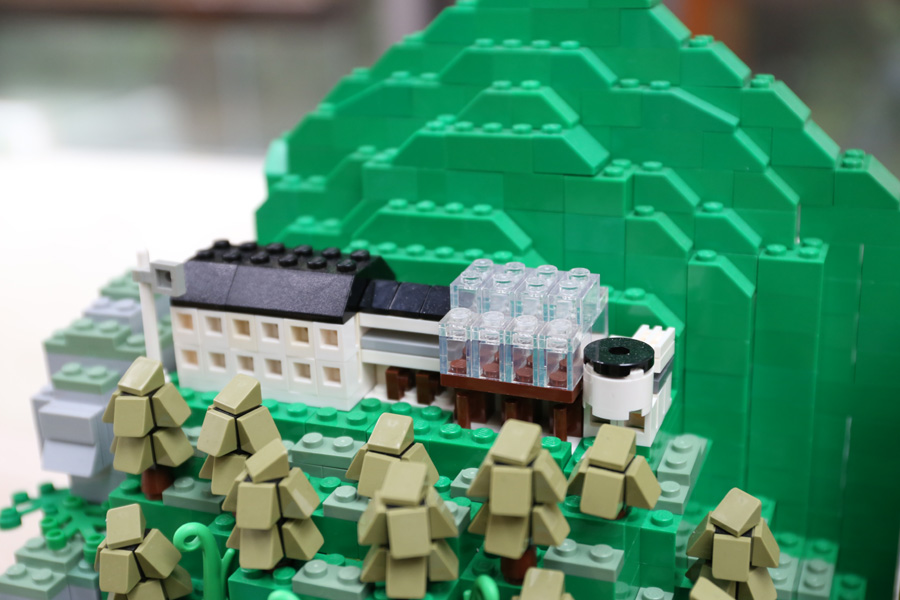 大澳文物酒店
Tai O Heritage Hotel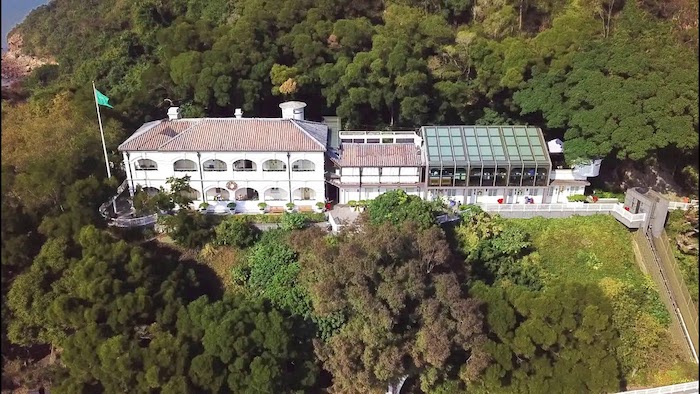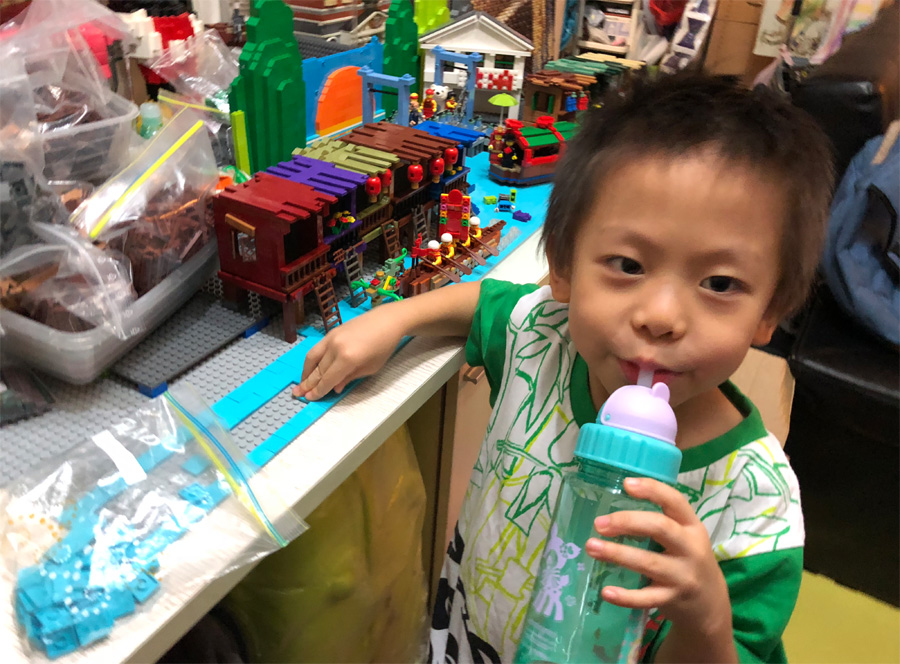 仔仔參予其中幫手砌,也是能了解本土的親子活動
My son help mt to build something. It is good chance to learn and understand local fishing village heritage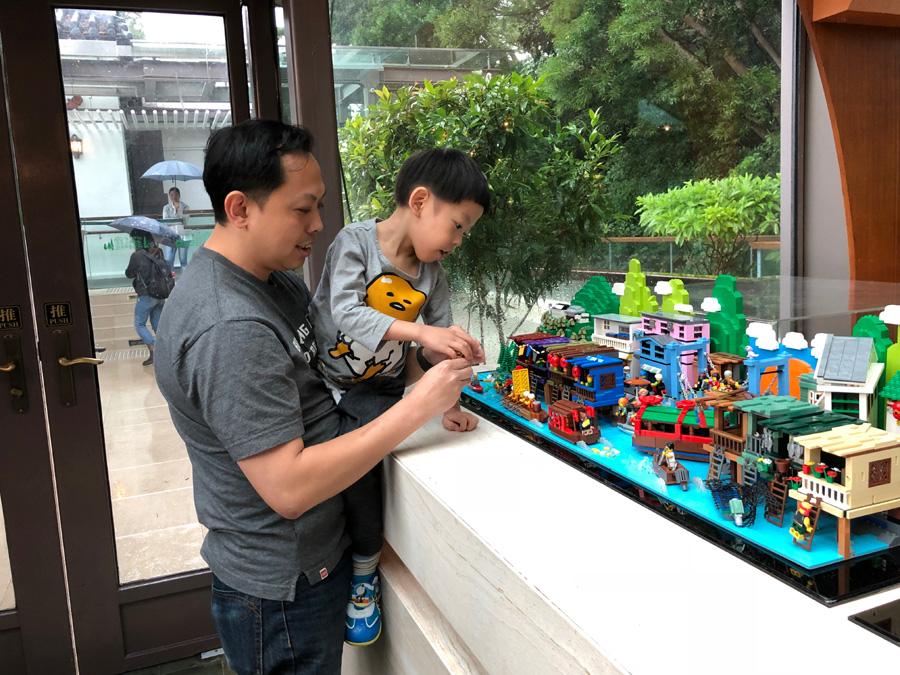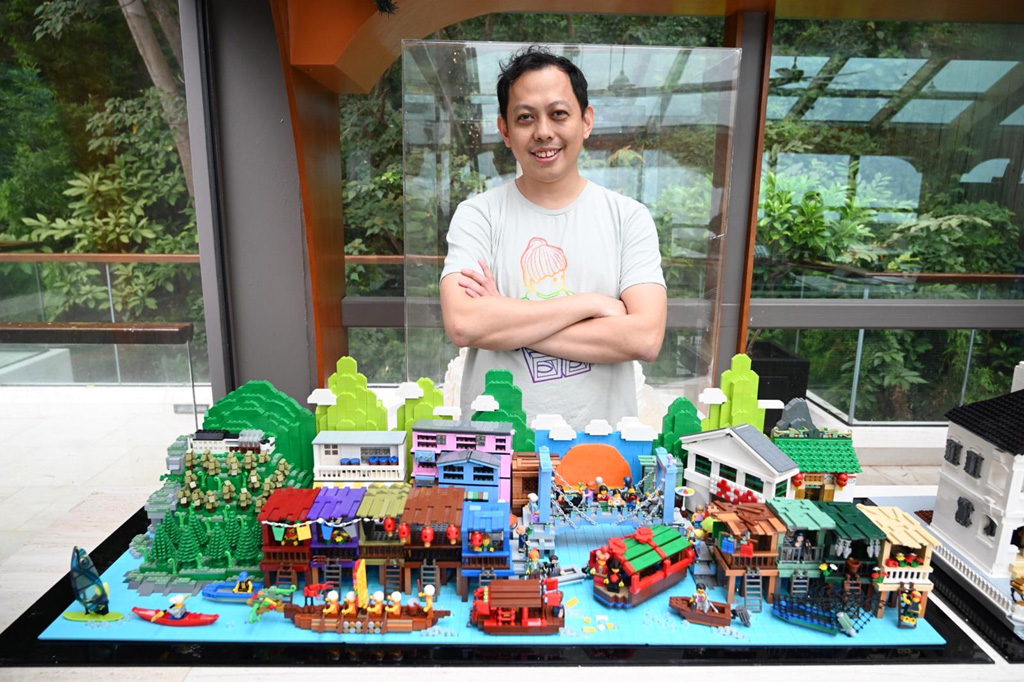 這作品會放置在大澳文物酒店作公開展覽來給遊客介紹本地特色漁村~大澳~。
I built this display to introduce our local fishing village ~ Tai O ~. It show in Tai O Heritage Hotel.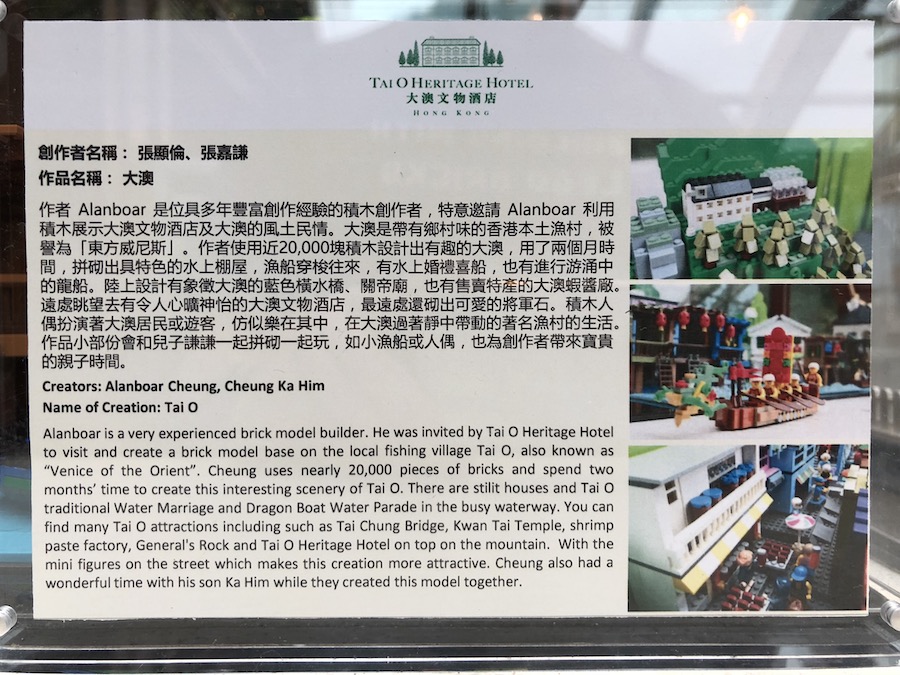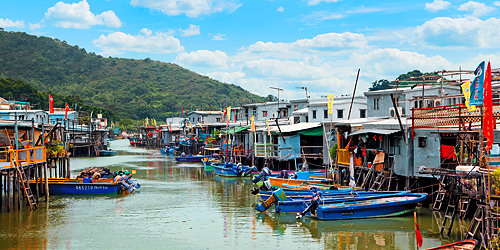 Thank you for your watching :D




Flickr :
http://www.flickr.com/photos/alanboar

Creator : Alanboar
http://lego.alanstudio.hk
http://facebook.com/alanboar.creation