Save STATE Theatre

It is the model to represent Historical Theatres in Hong Kong "State Theatre" I built it with my friend "Mythbot" over 9 months. I take responsible for model design overall , technical adjustment. We started the project planning since from Mar 2017. My first task was to design the curve of the special roof using LDD in Mar. In mid of October , we started to build according to the real blueprint which is provided from the organizer "Walk in Hong Kong". We created lots of details to enhance the theatre , such as: Classic Tram , Leyland Truck , Local Snacks , Shops. We also built the classic seat area with 2 level : deluxe area and normal area. We use over 20 days to complete the whole model. It is meaningful, we enjoy in conservation event, we put lot of effort, use Lego bricks to build the huge model for the sake of Save the State Theatre. LEGO builder cannot control anything but we can do anything with bricks. At least , our attempt can help to raise social awareness of heritage preservation.

More history about State Theatre :
The State Theatre (Chinese: ¬Ó³£À¸°|) is a former cinema in Hong Kong. It is located in the North Point area along King's Road. Concerns were raised in 2015 that it may be demolished in the near future.The building was listed as a Grade I historic building in March 2017. The cinema opened in December 1952 as the Empire Theatre (梮cÀ¸°|). It closed in 1957, and reopened in 1959 as the State Theatre, following extensive renovations. The State Theatre closed in 1997.

Builder : Alanboar & Mythbot
Size : 115cm (L) x 77cm(W) x 65cm(H)
Pieces : 40000 pcs

Organizer : Walk in Hong Kong
Co-operate LUG : Minifigs.net

Timelapse for Lego build construction :
https://youtu.be/py6RKzboQIs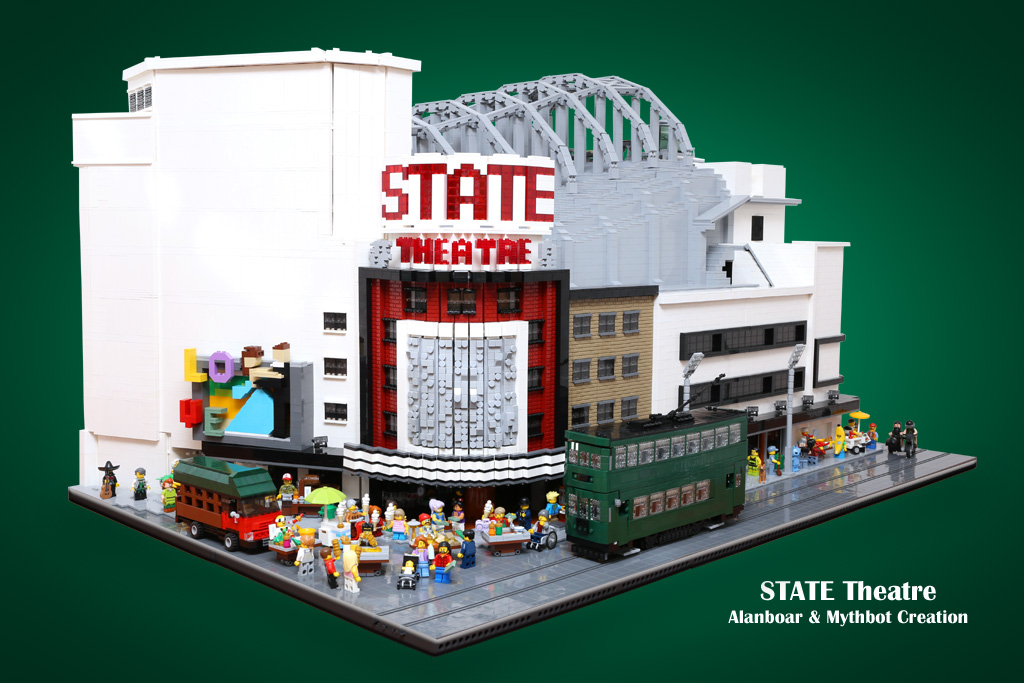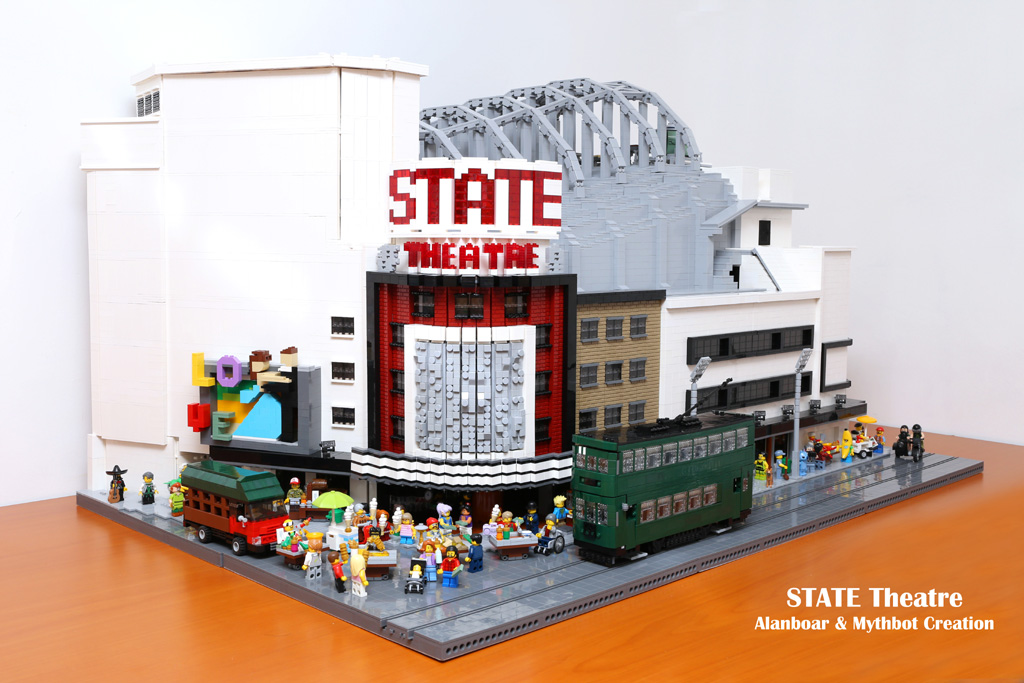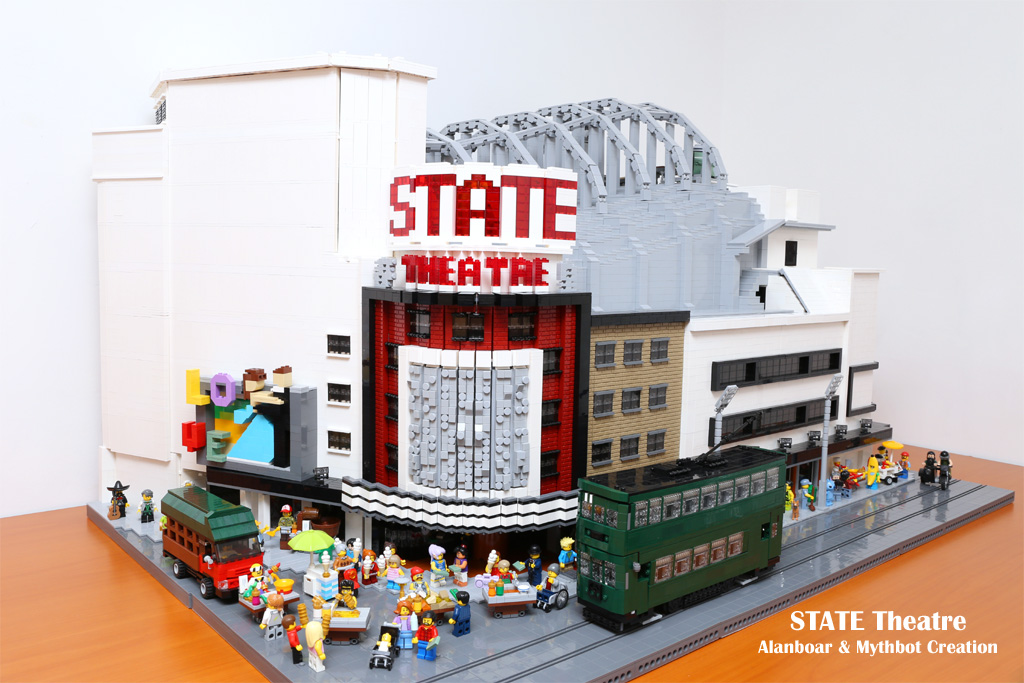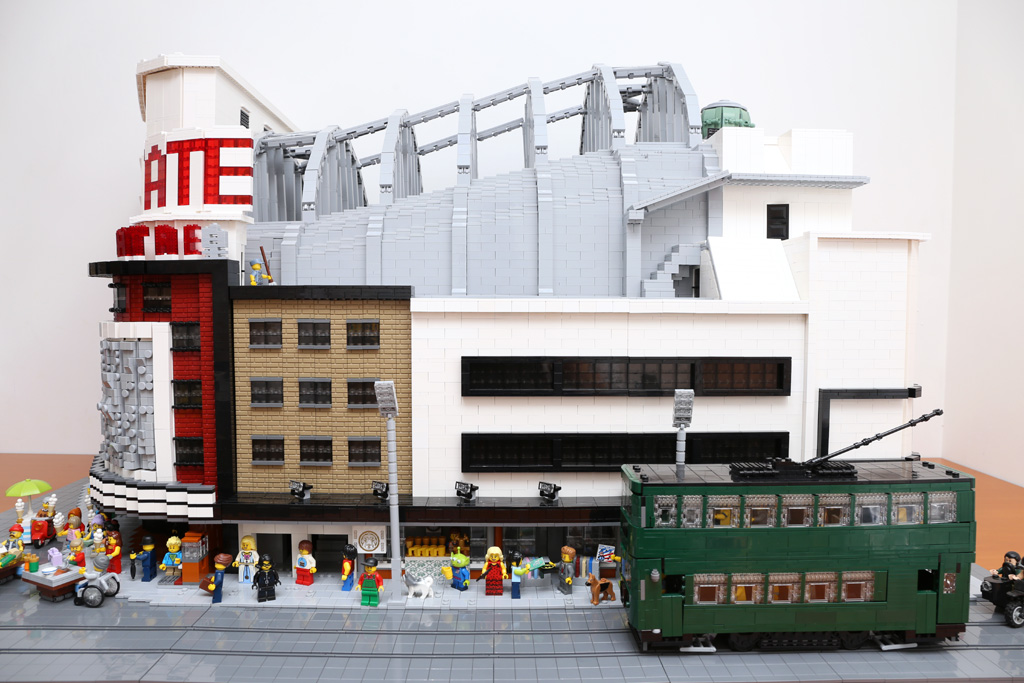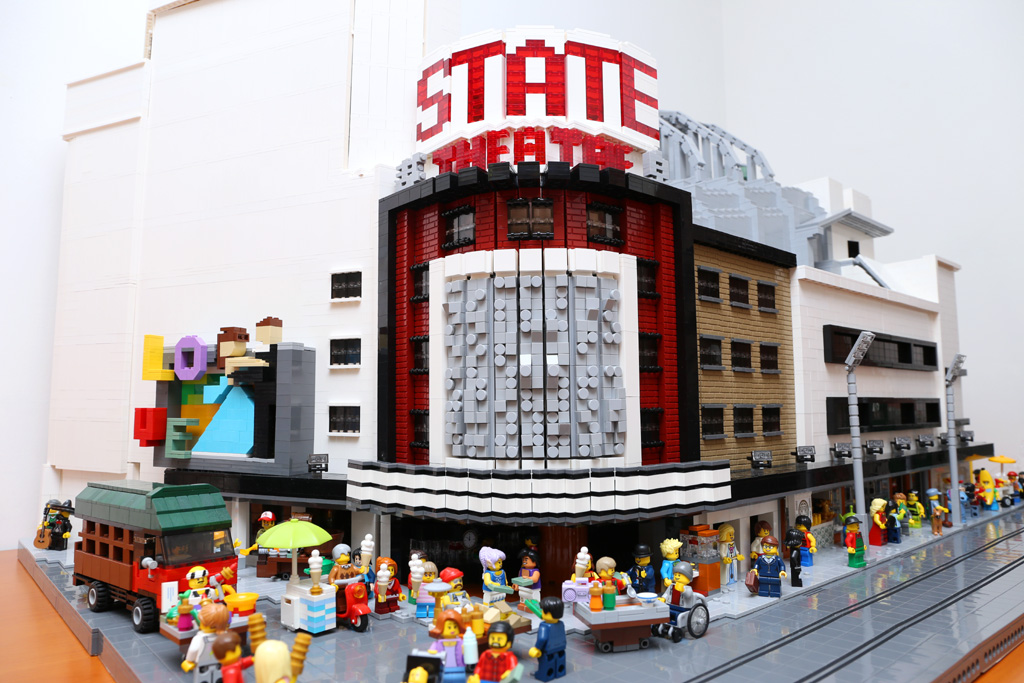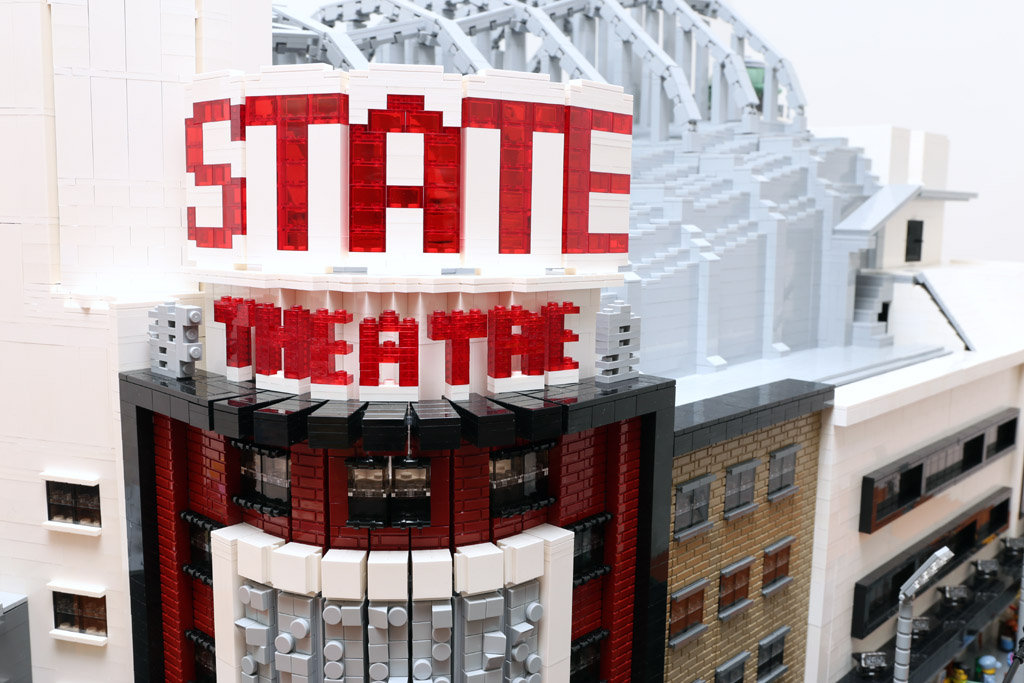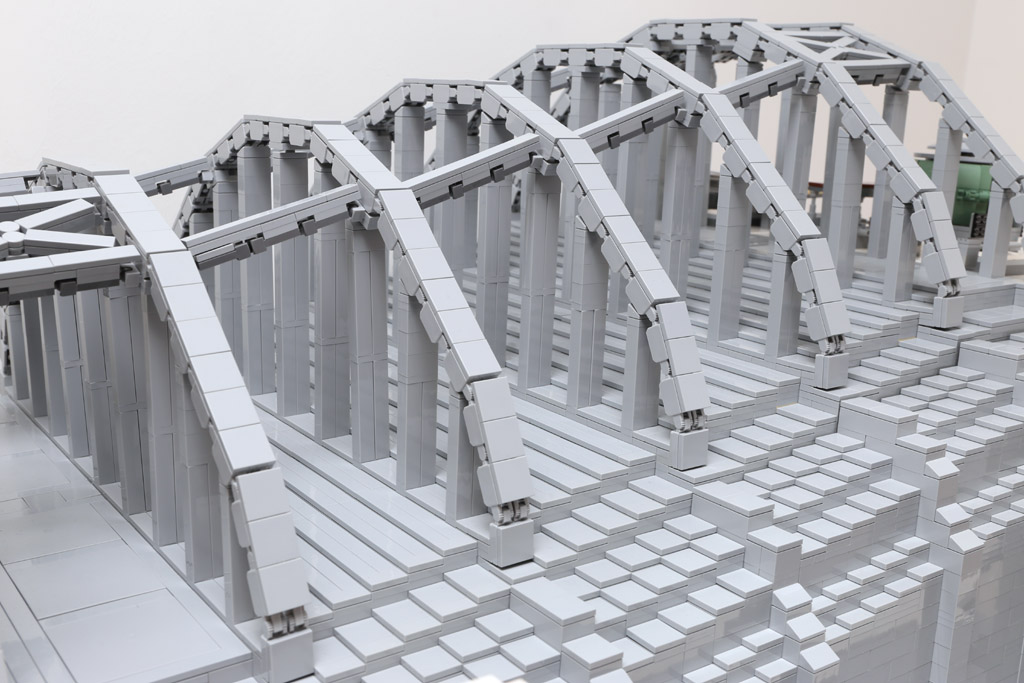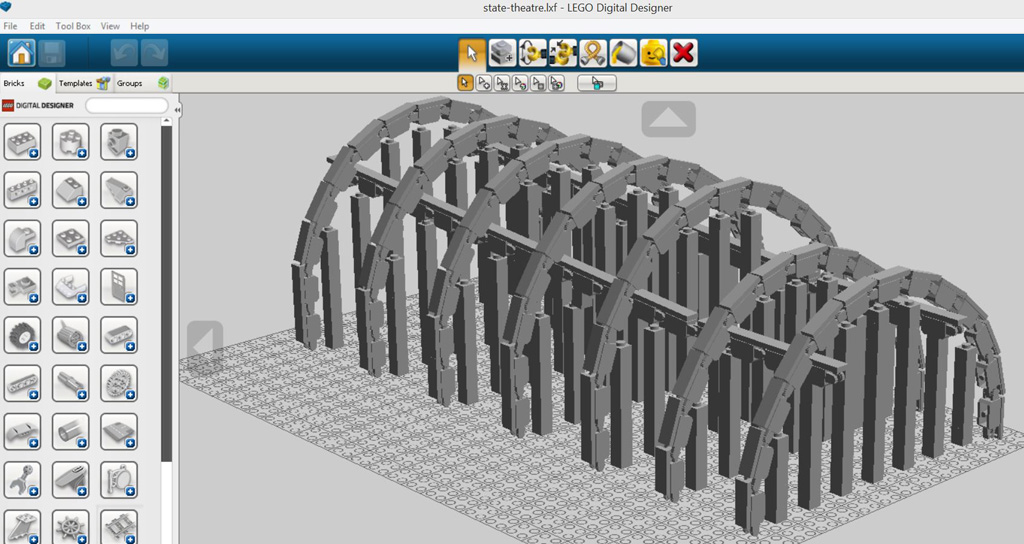 In the early stage , I designed the special roof using LDD.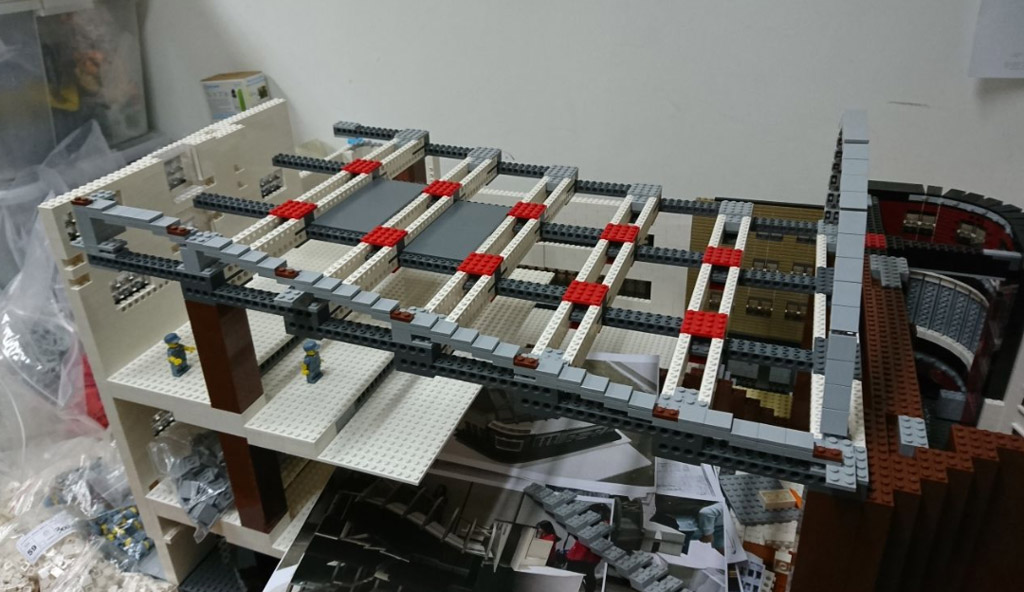 Mythbot solved the problem using tech. bricks



Colorful and attractive movie banner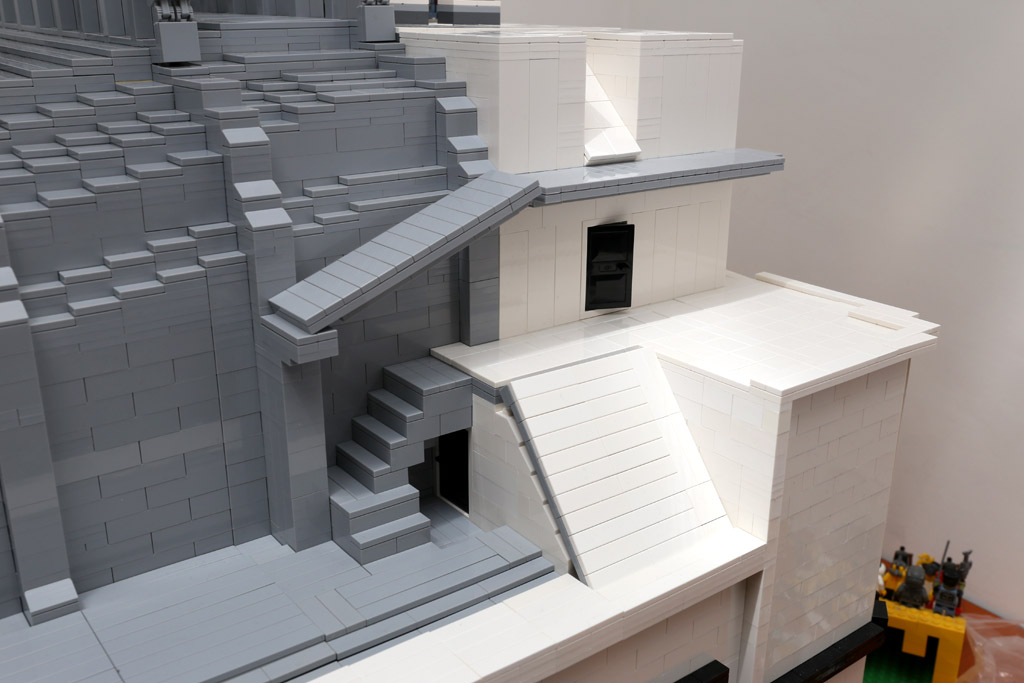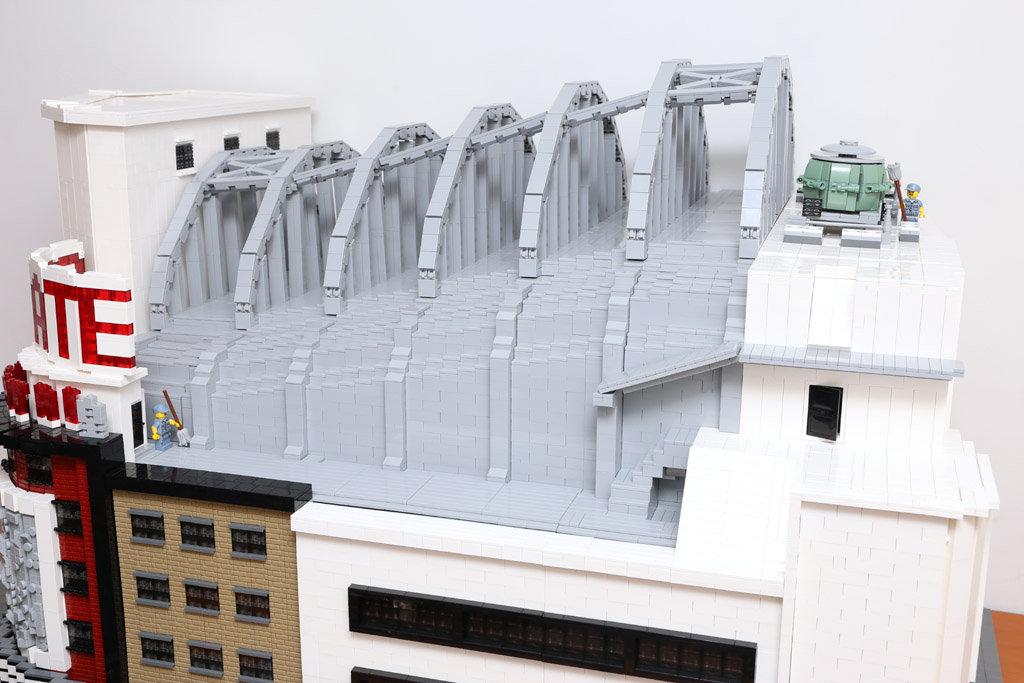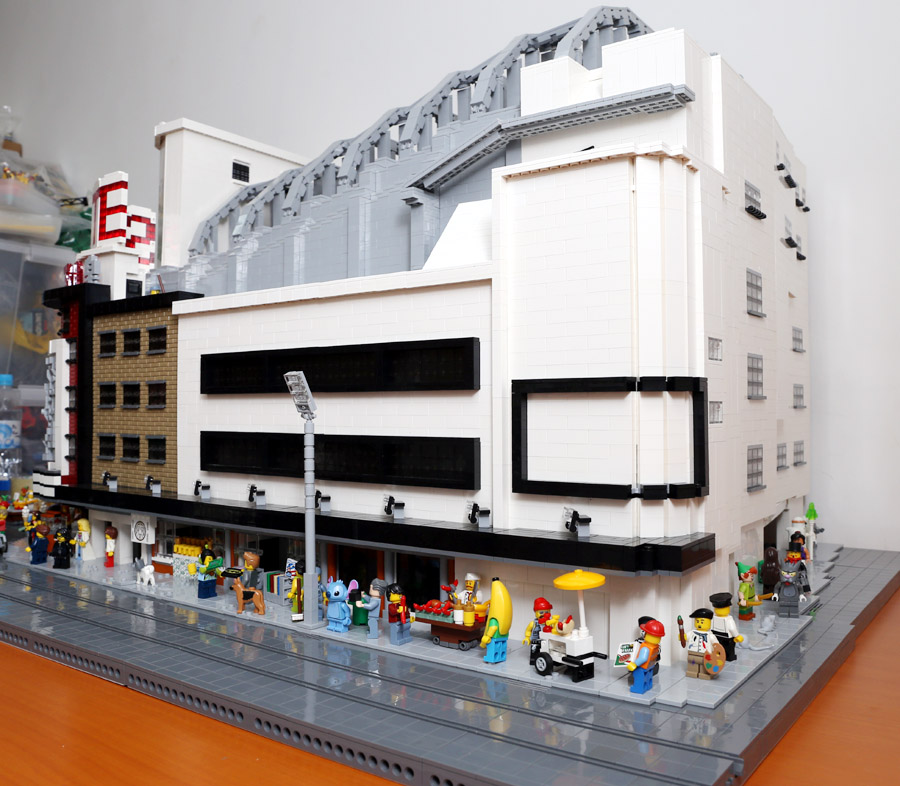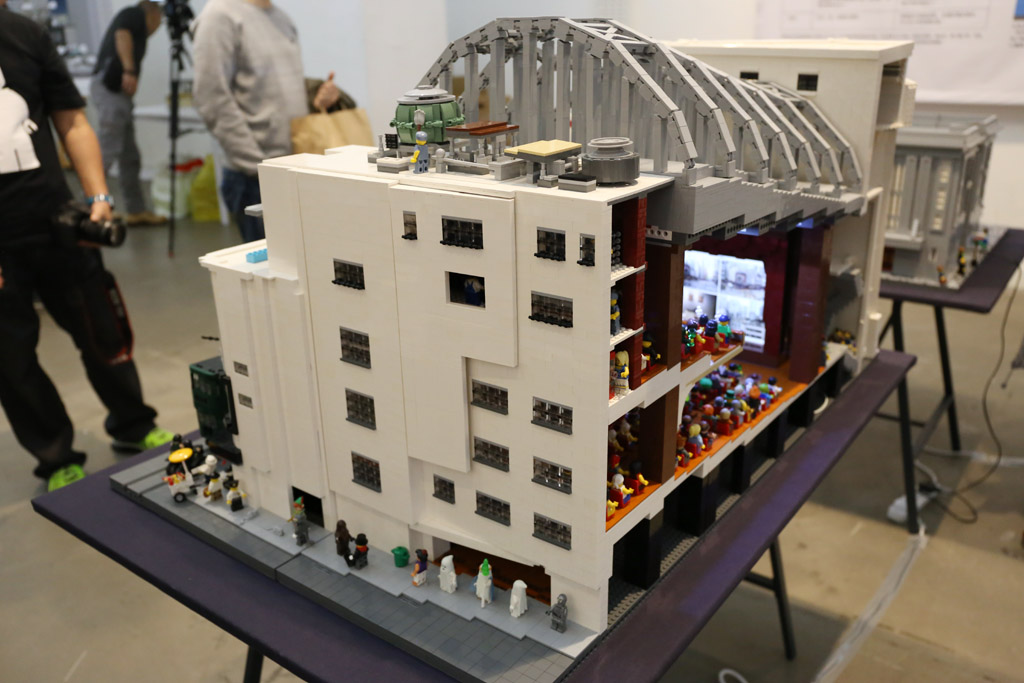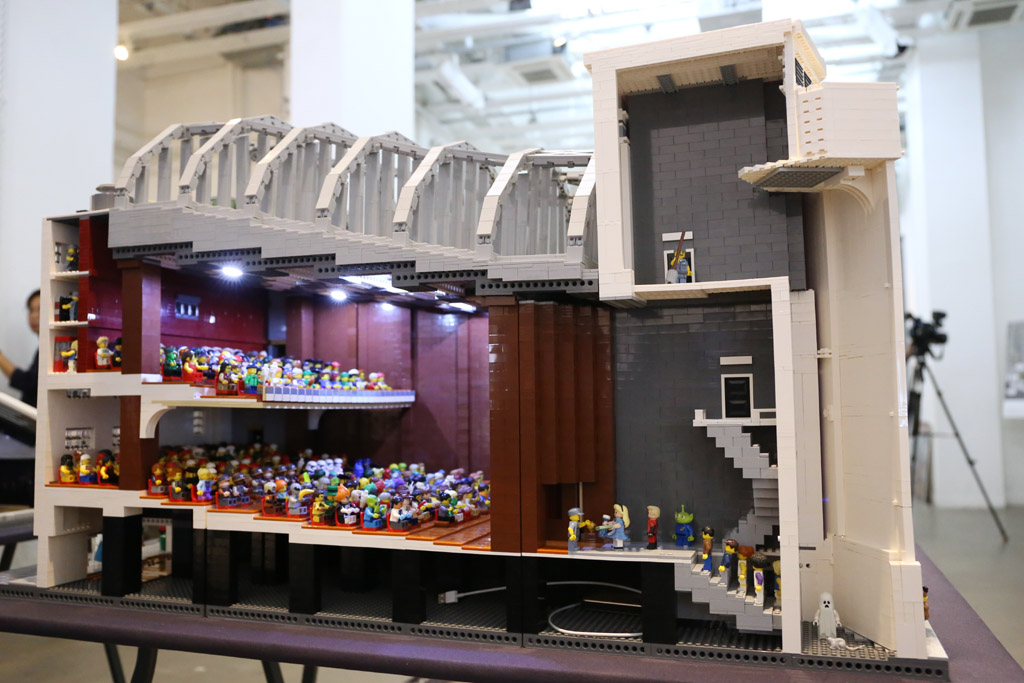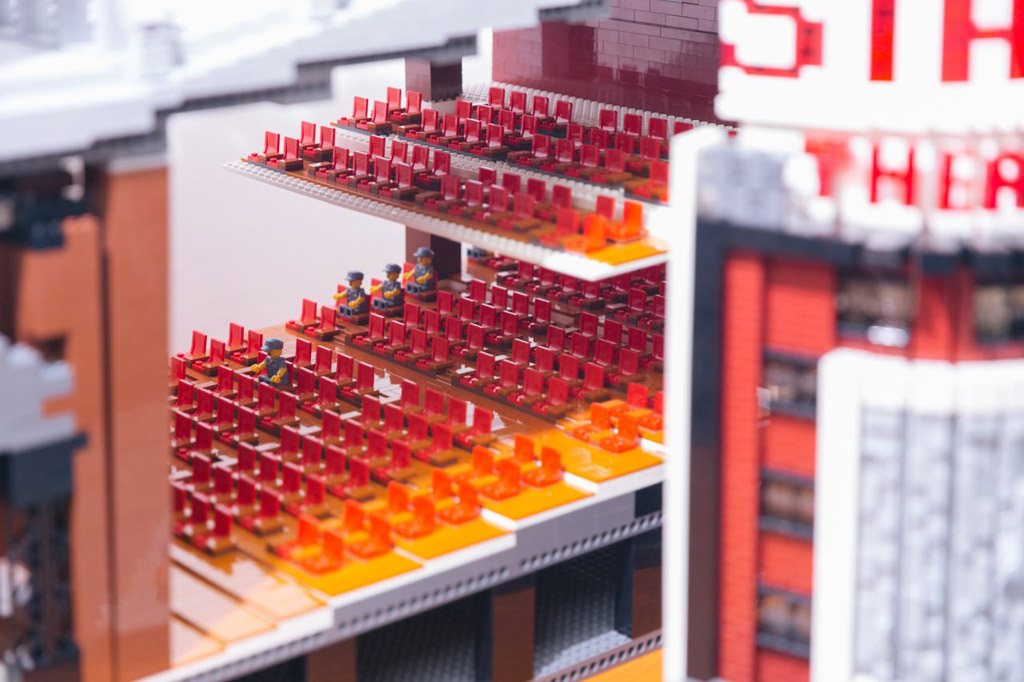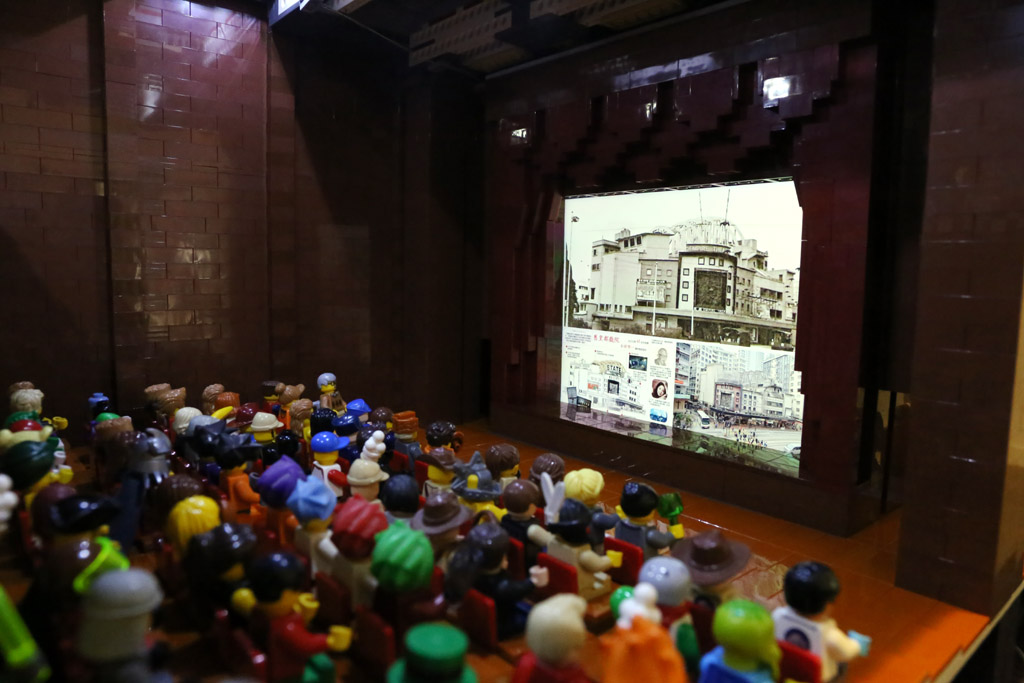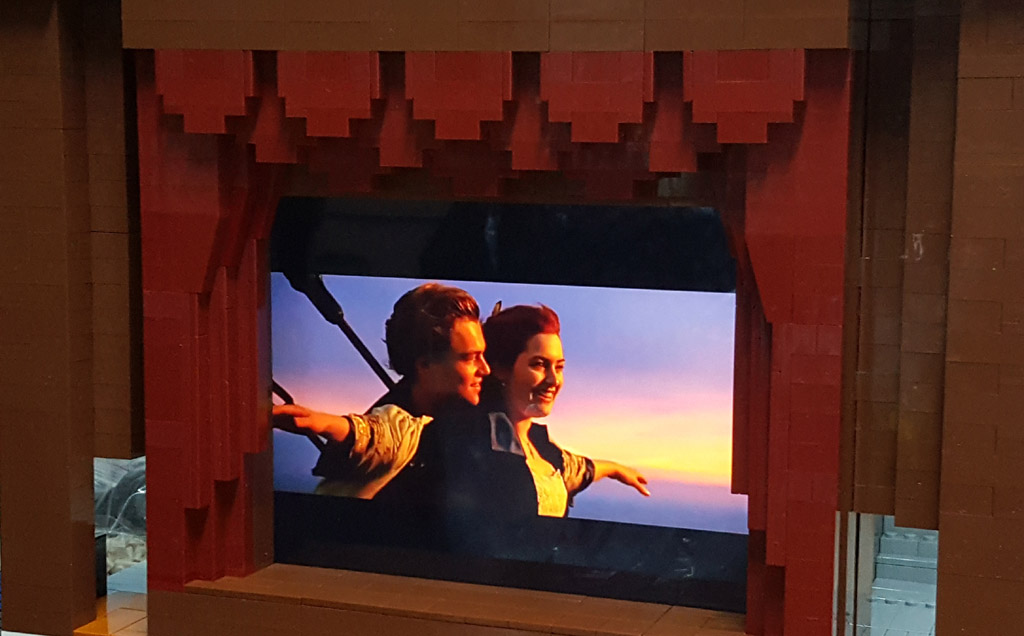 We put ipad inside to play the part of screenfilm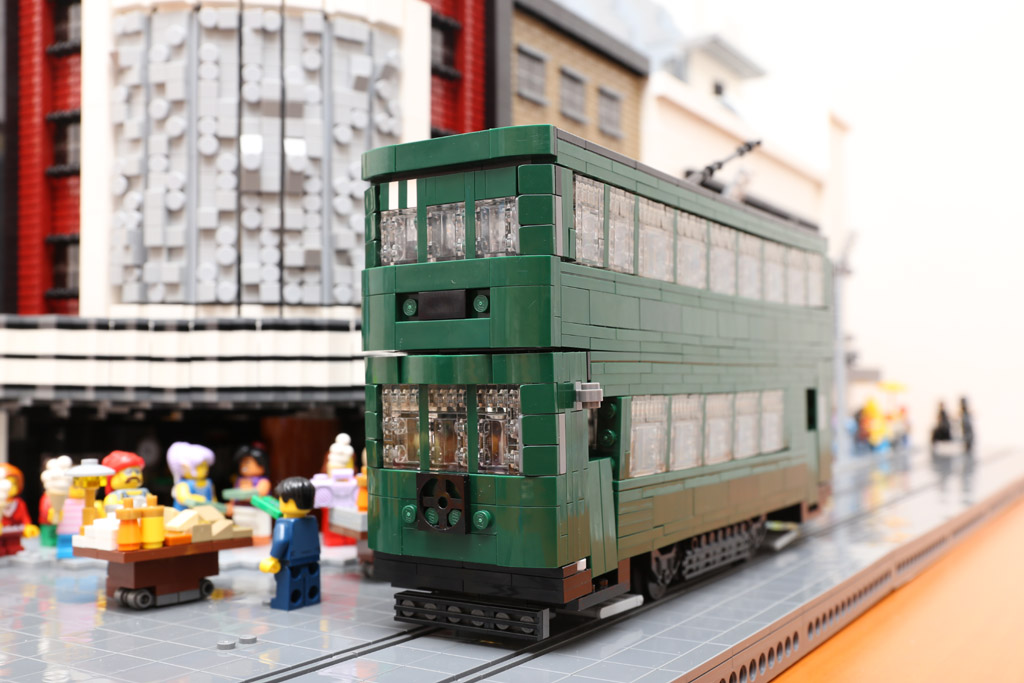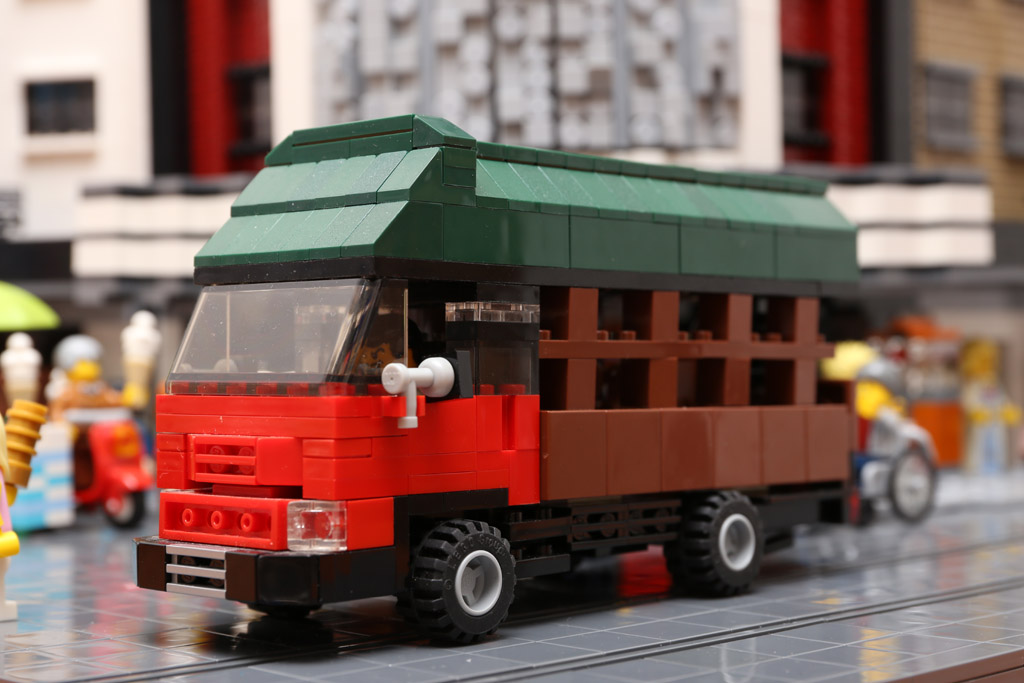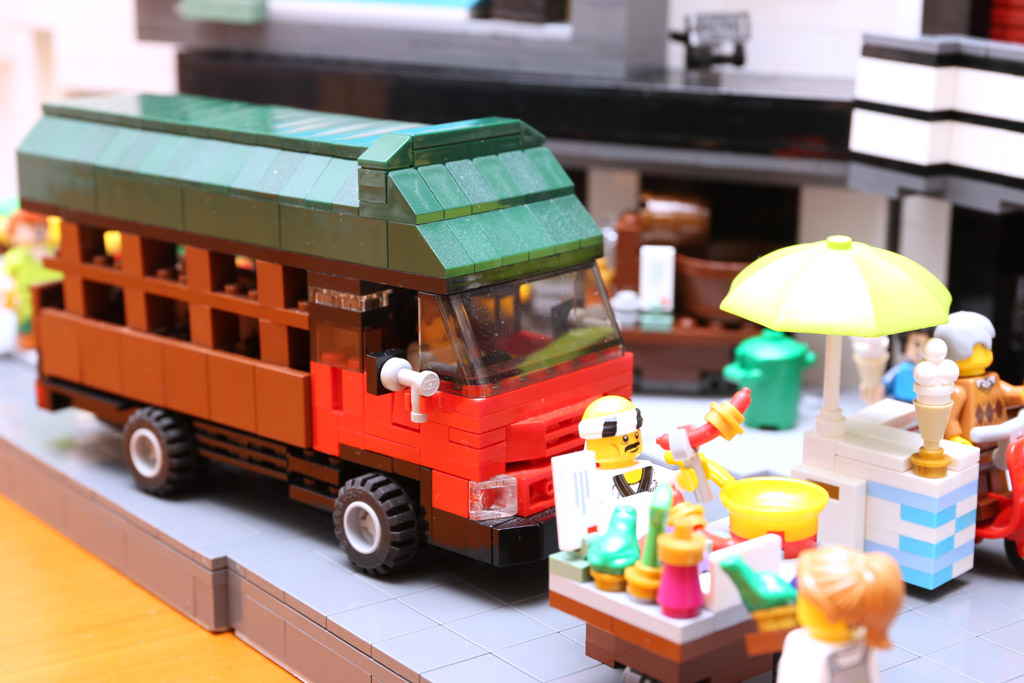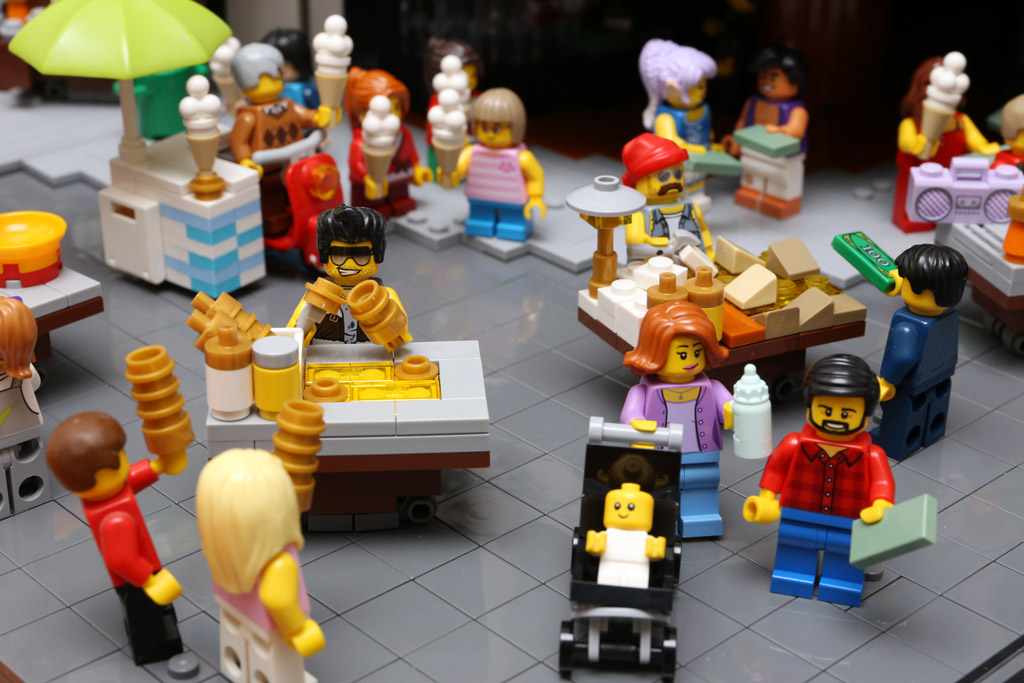 We created several local snacks carts, 1960s State theatre is back~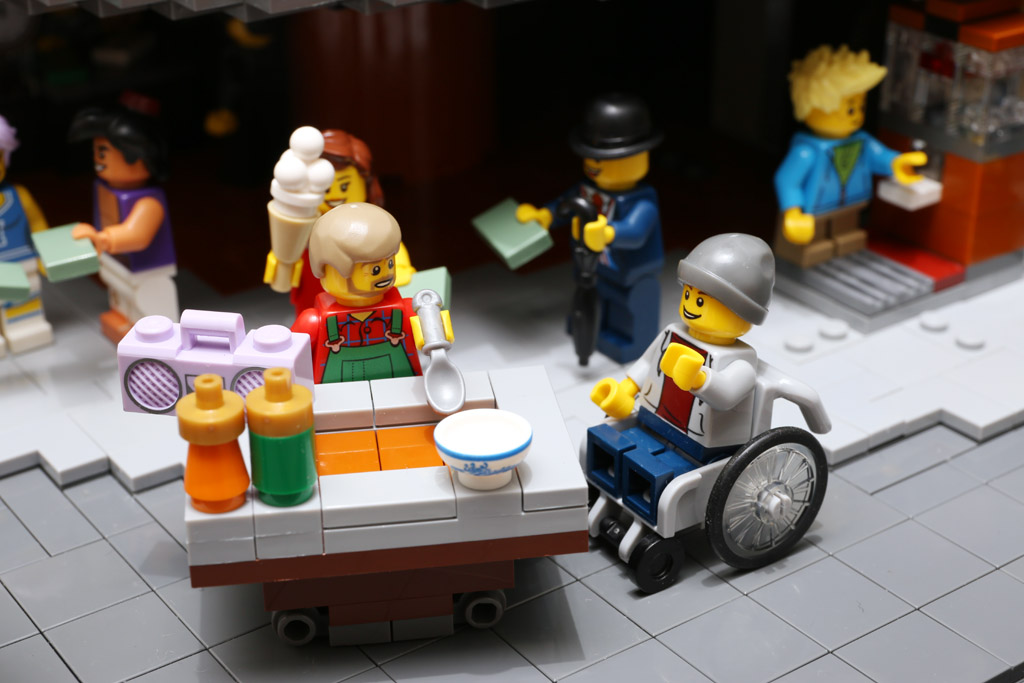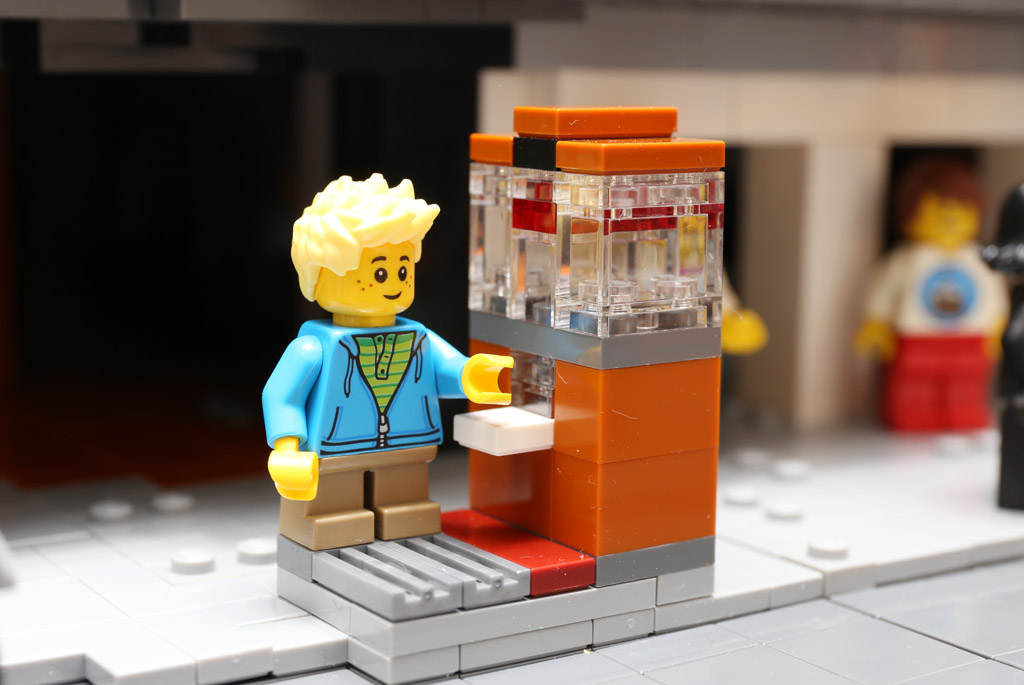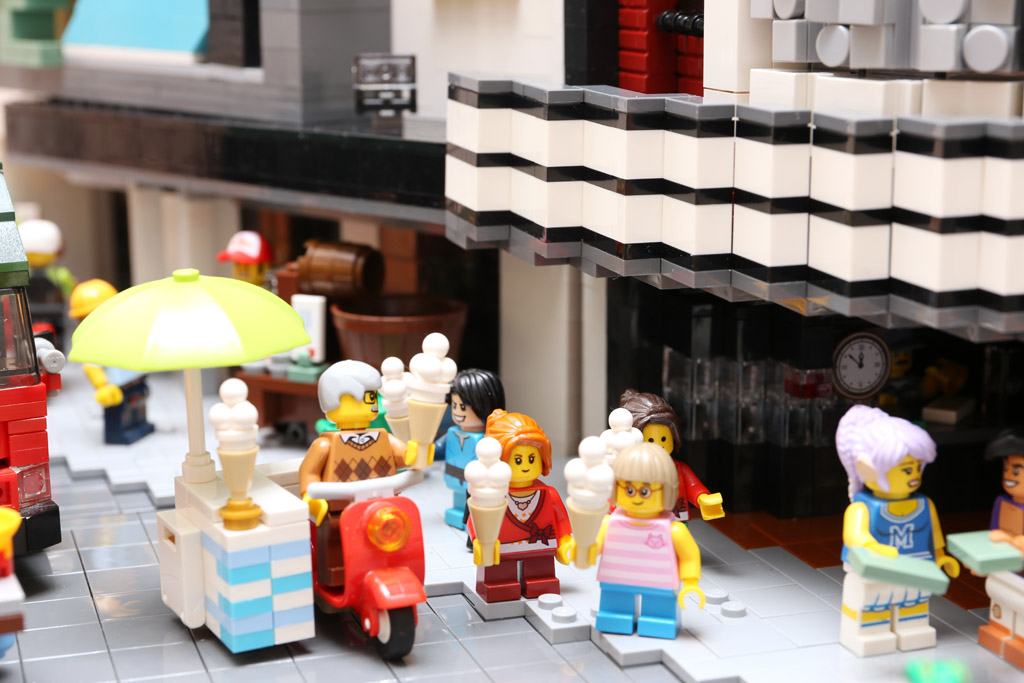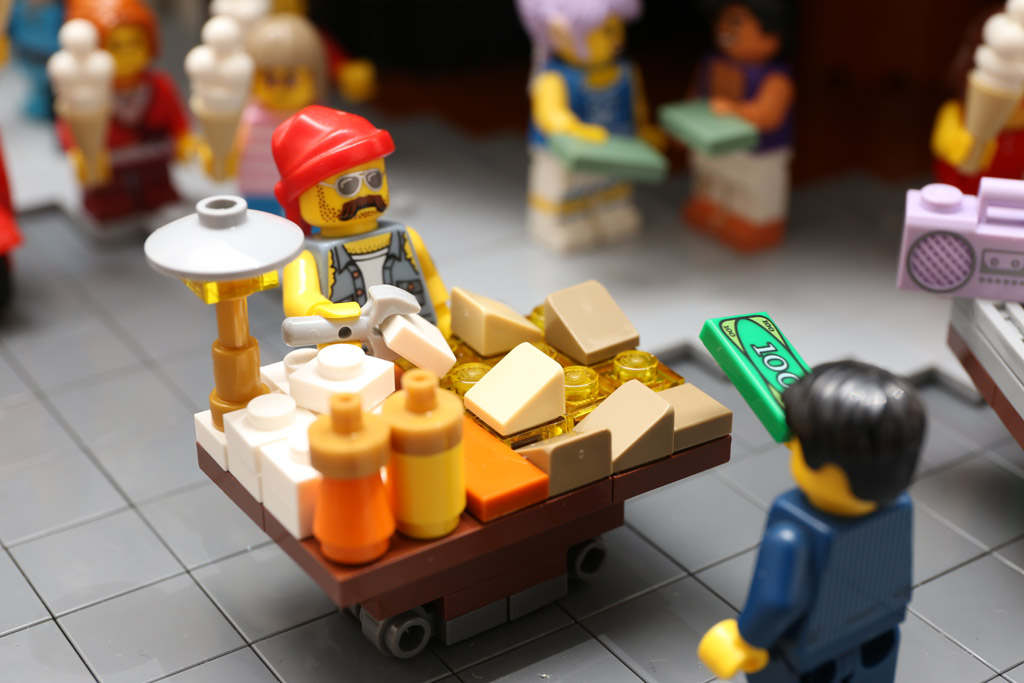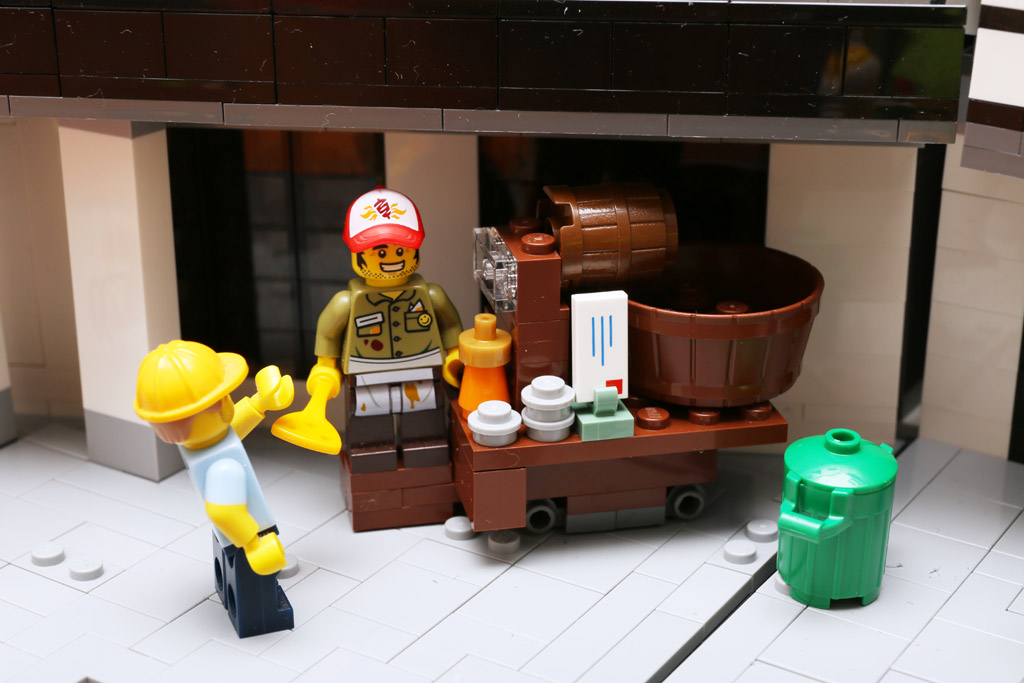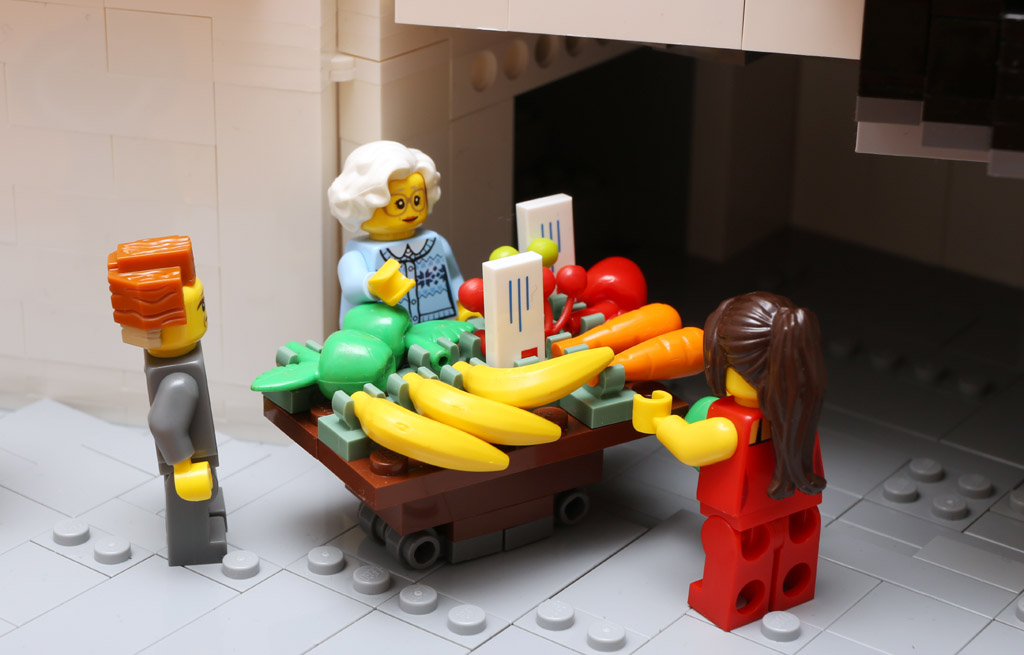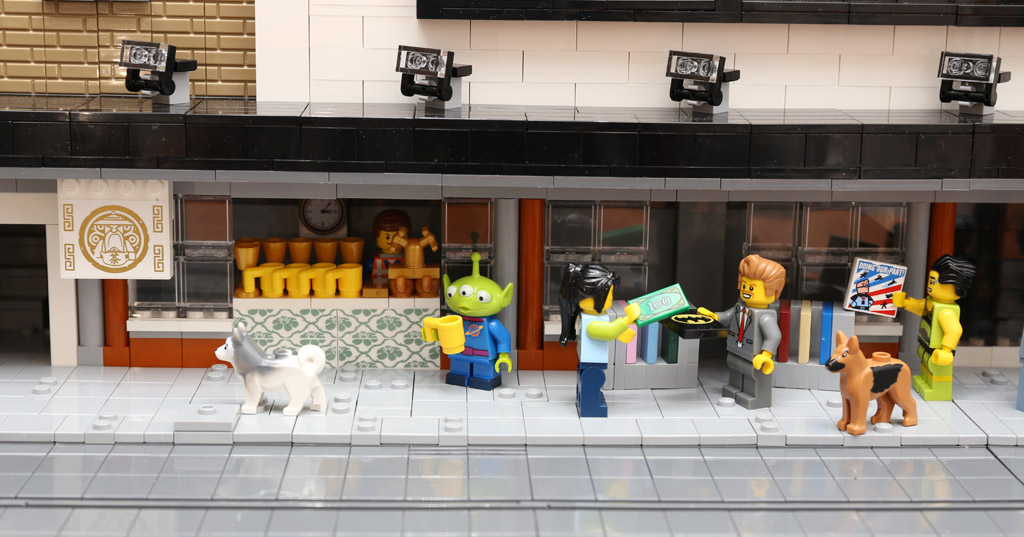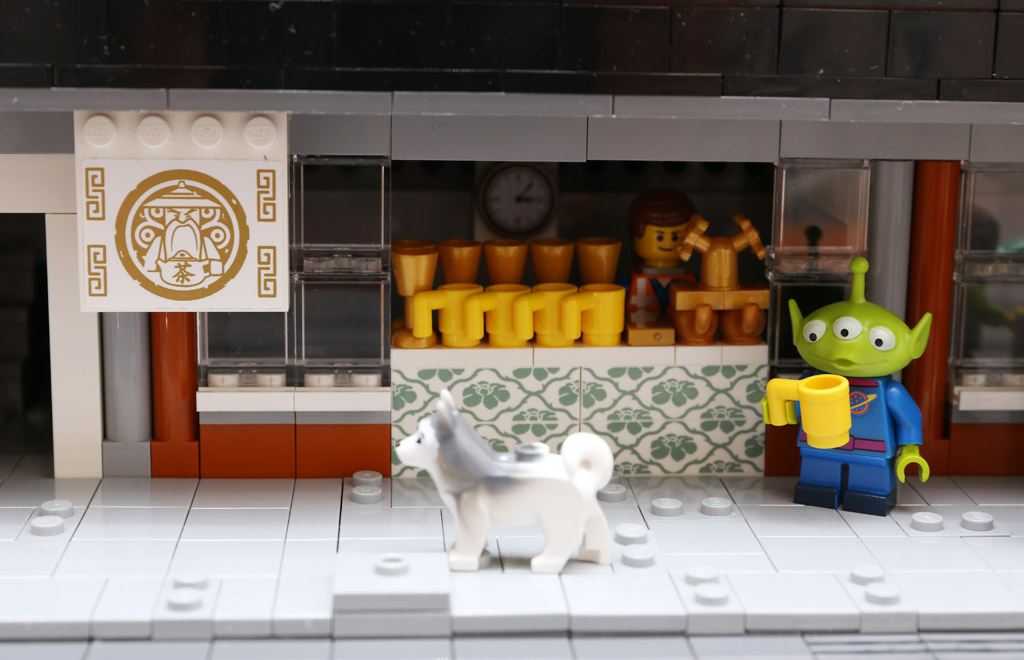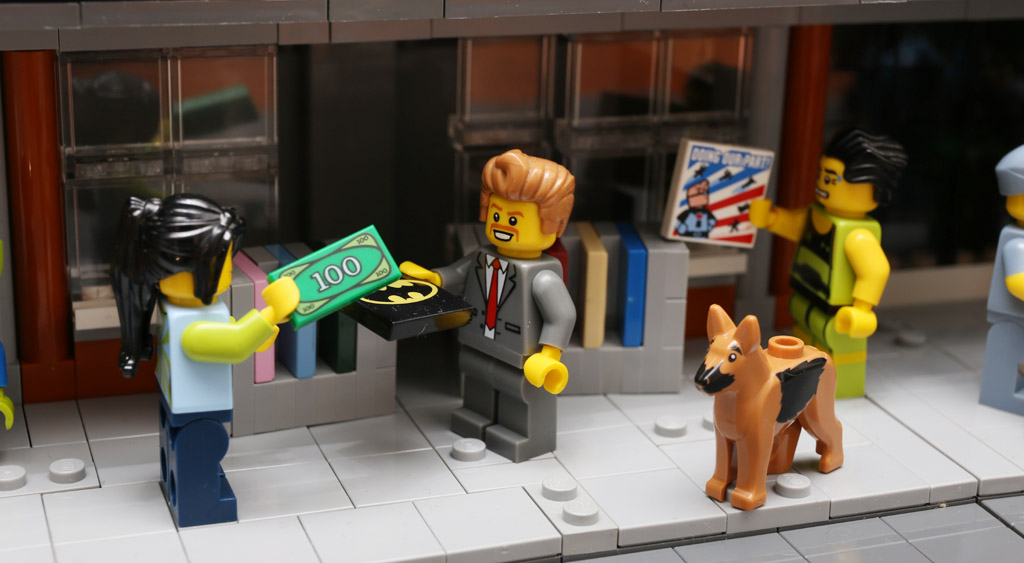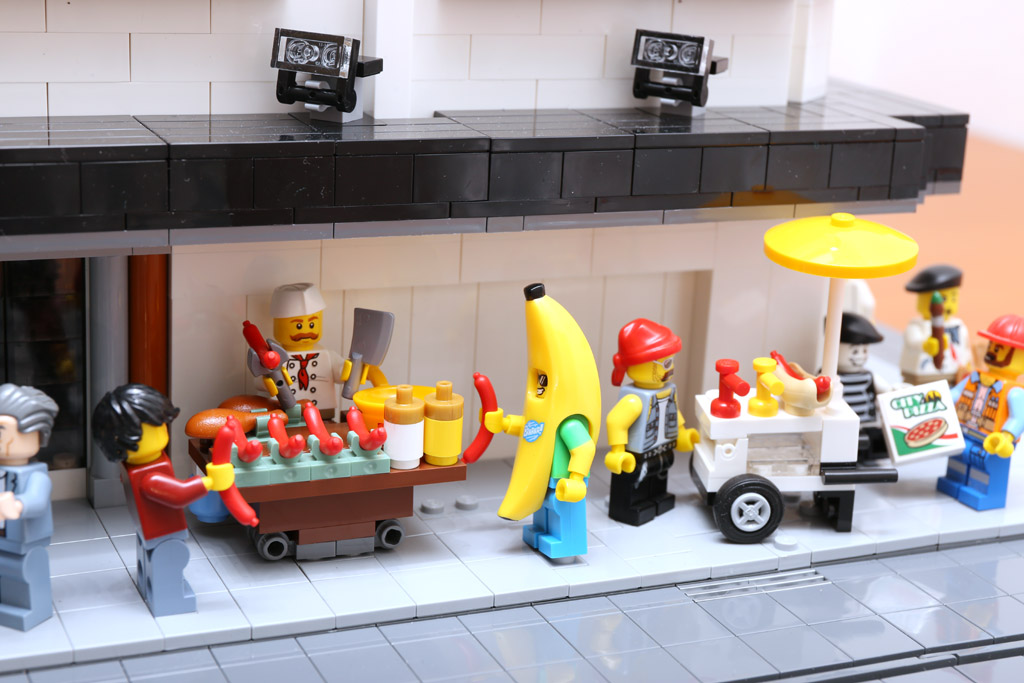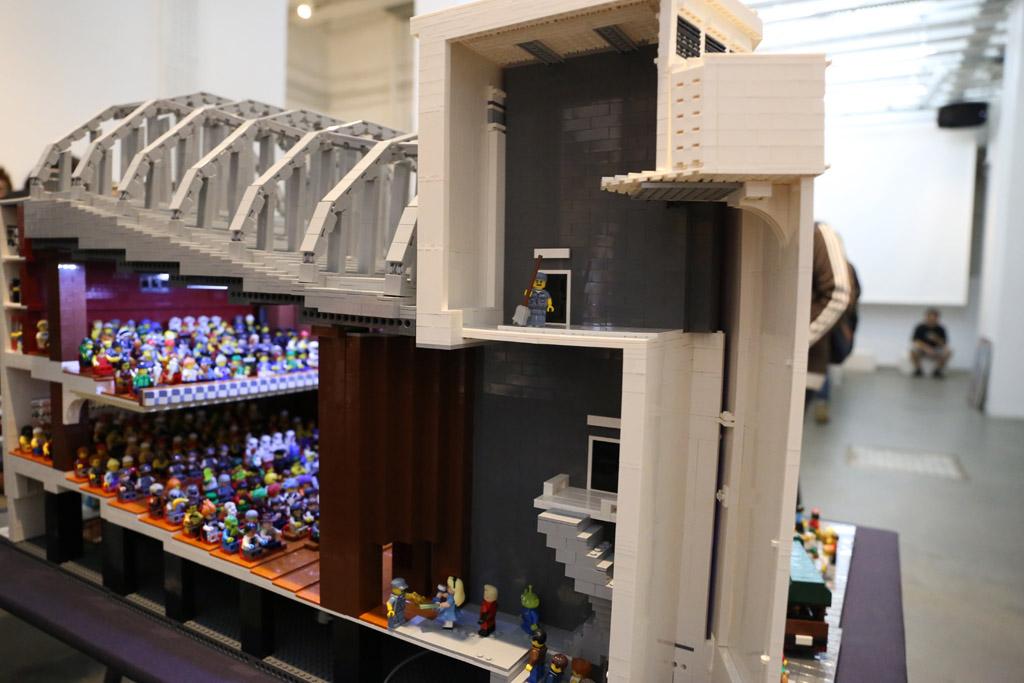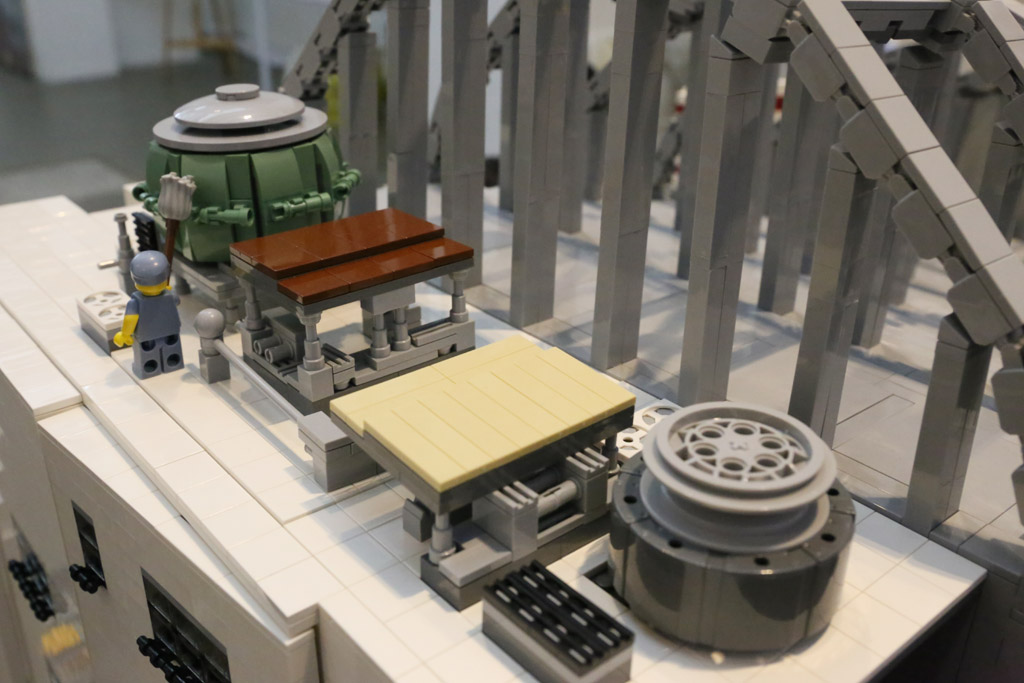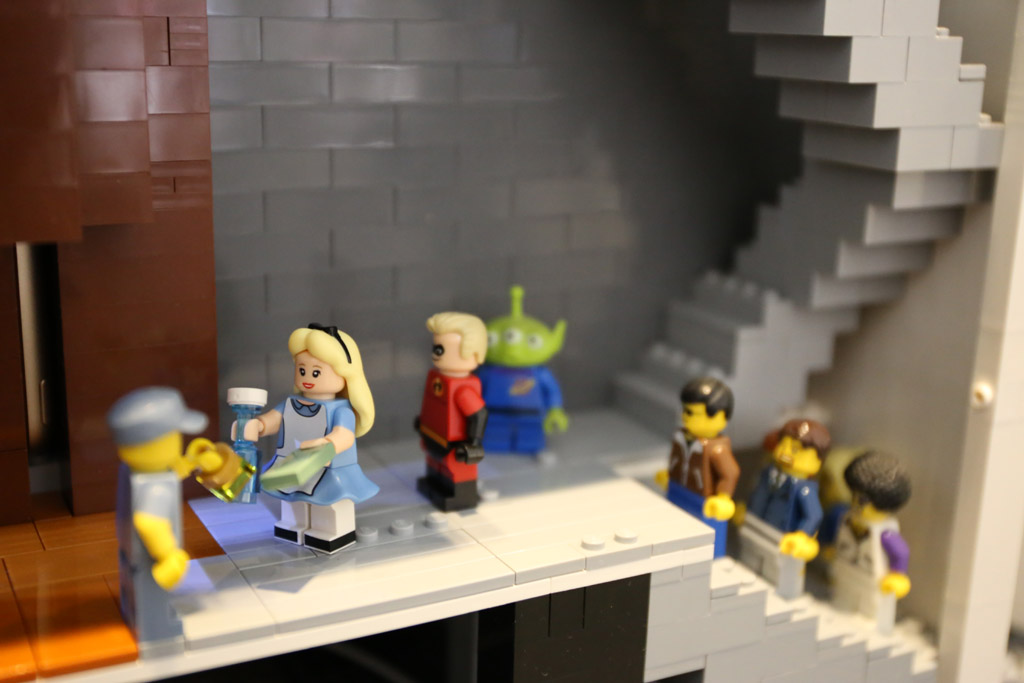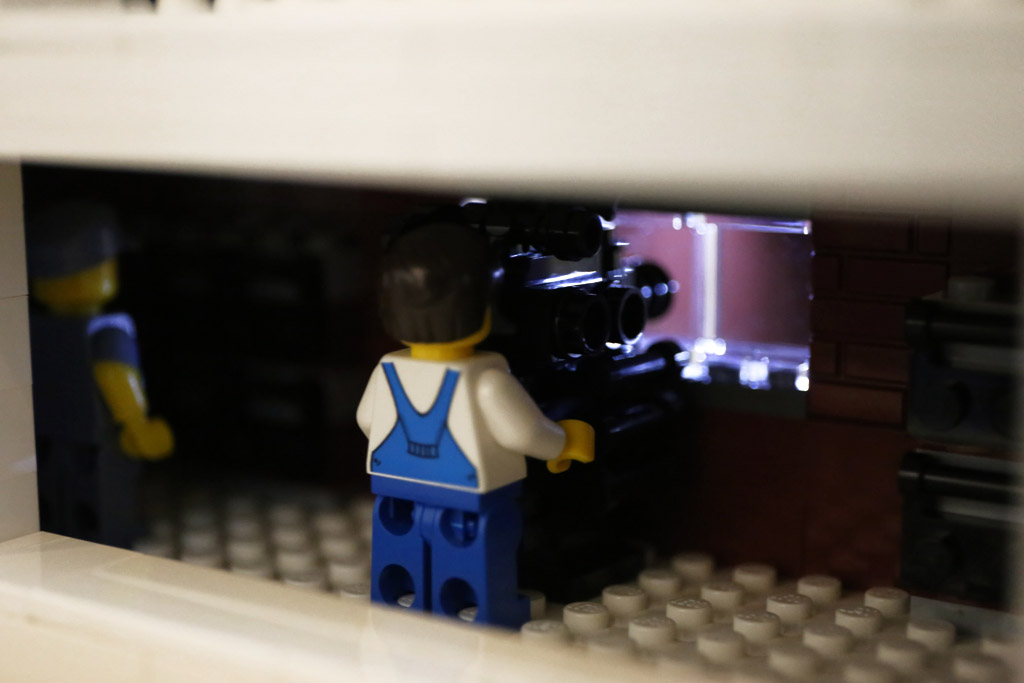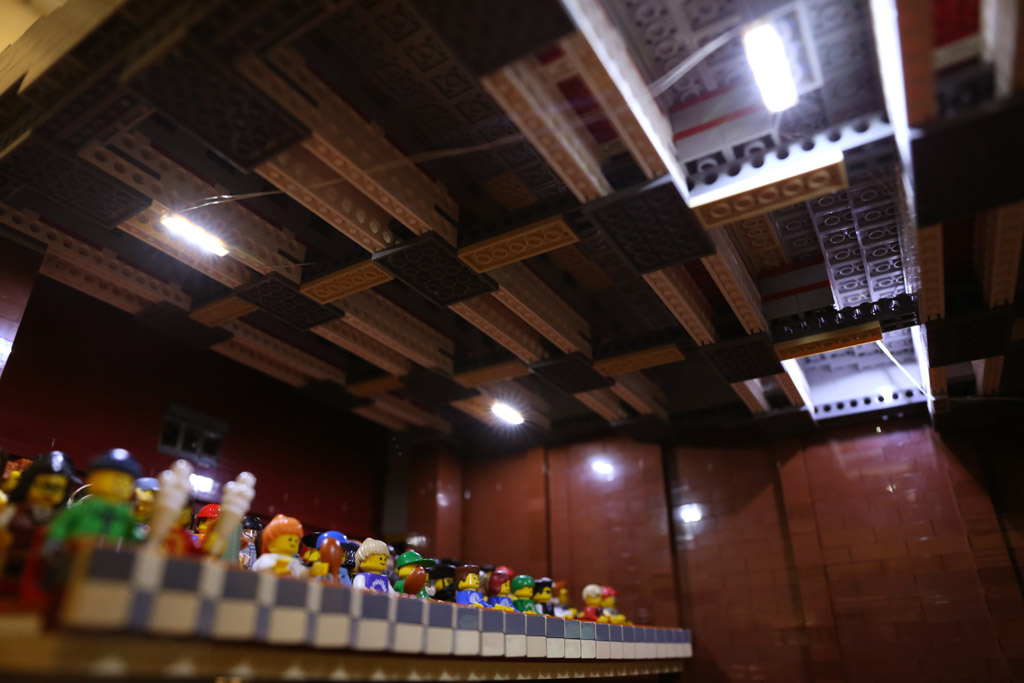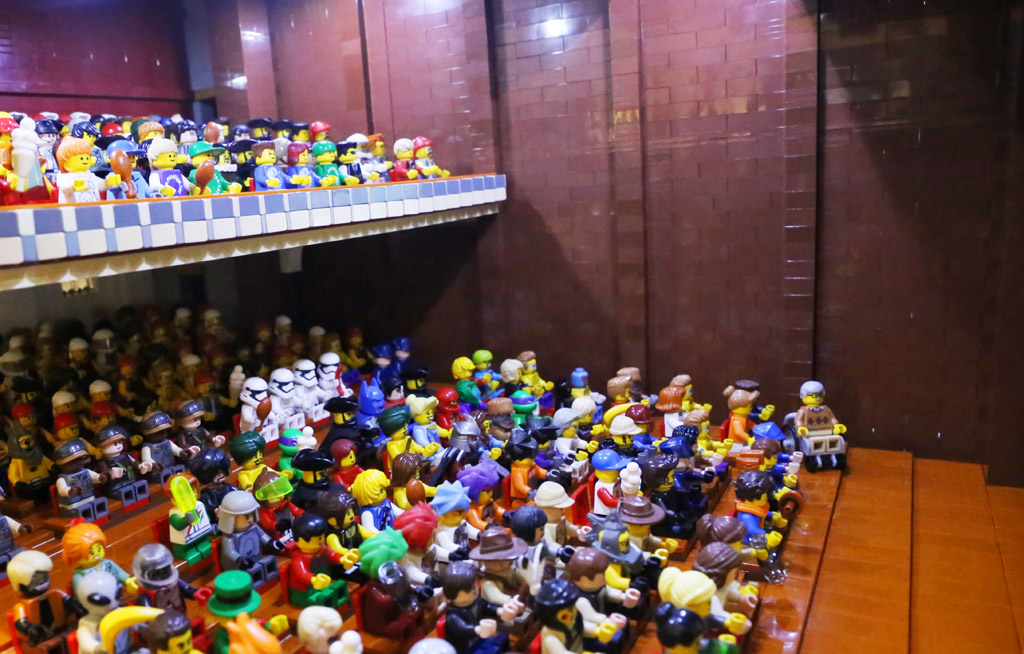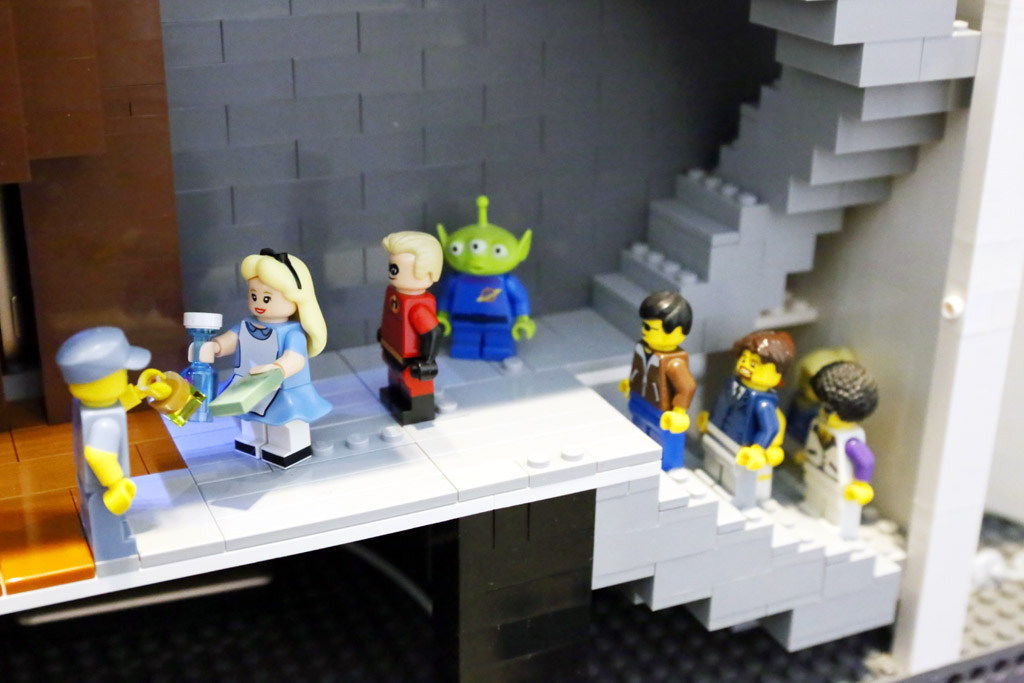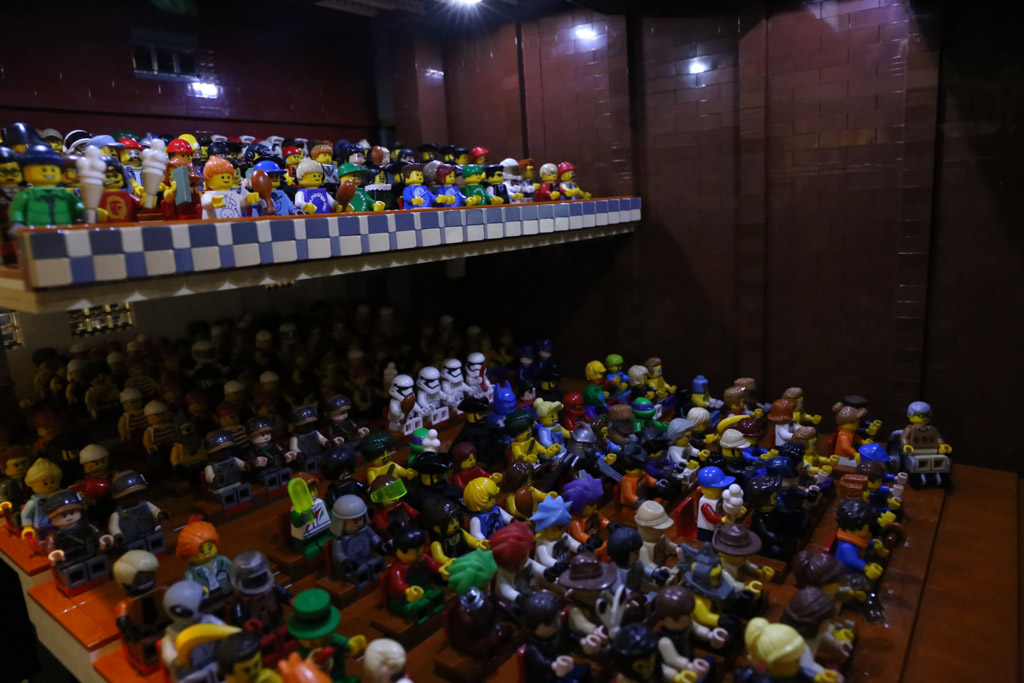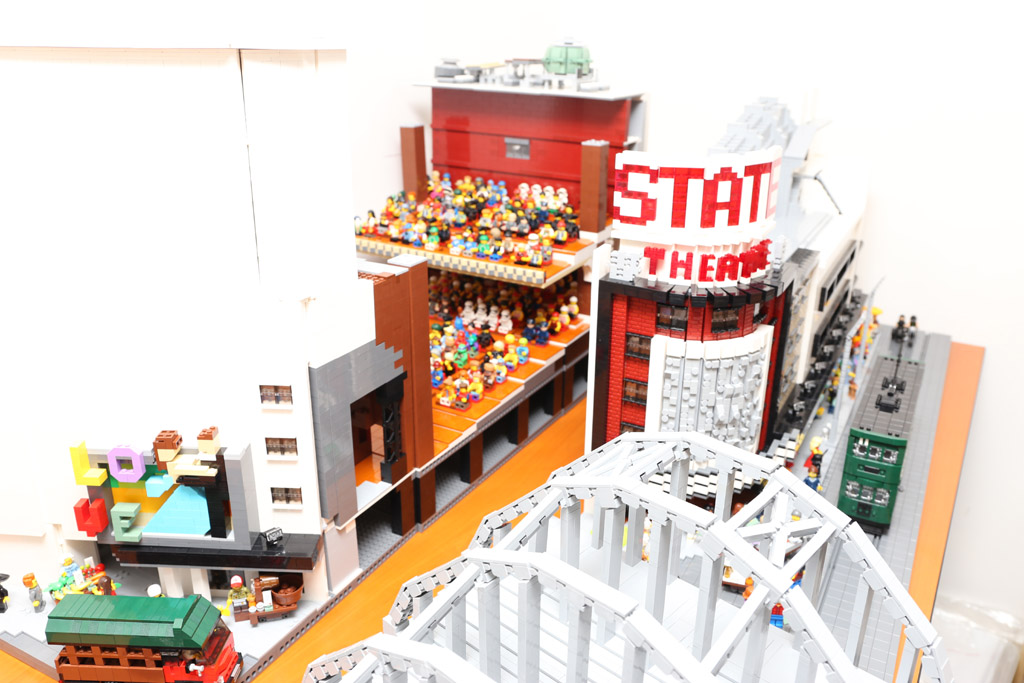 I designed as modular build (7 parts), it help us for shipping management.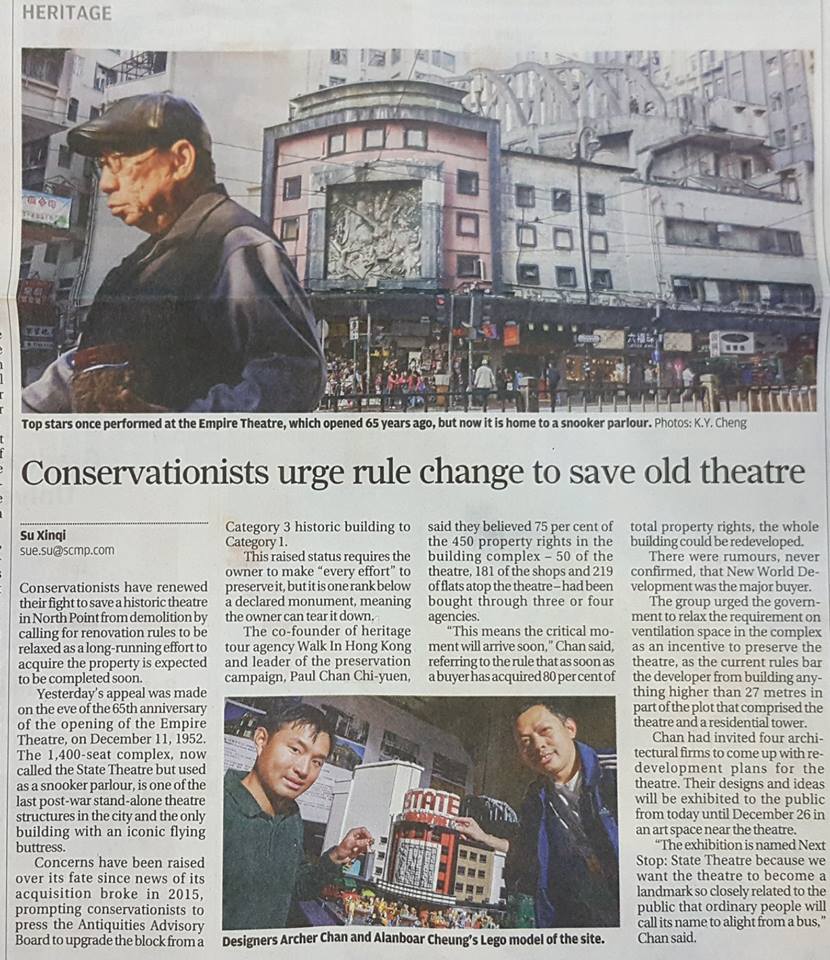 Source : South China Morning Post 11/12/2017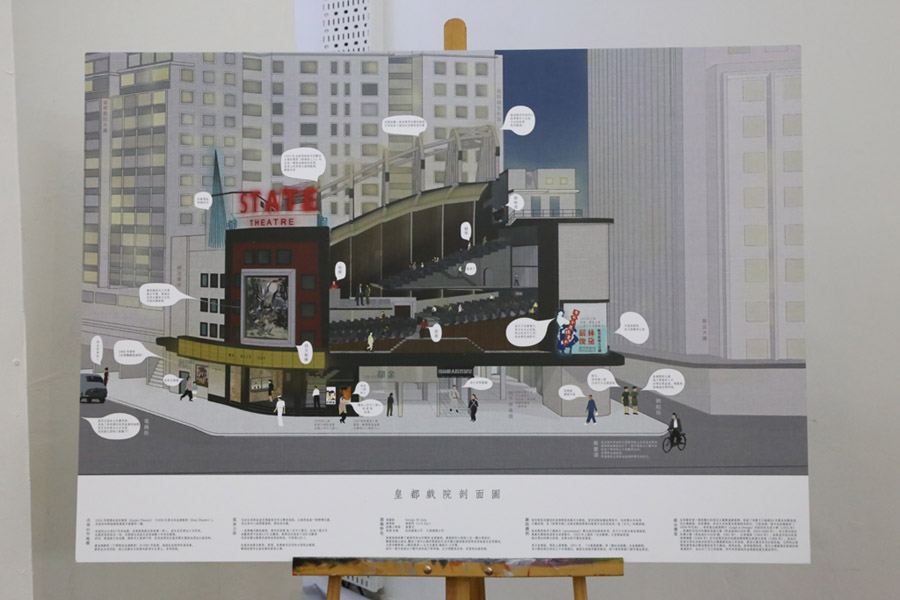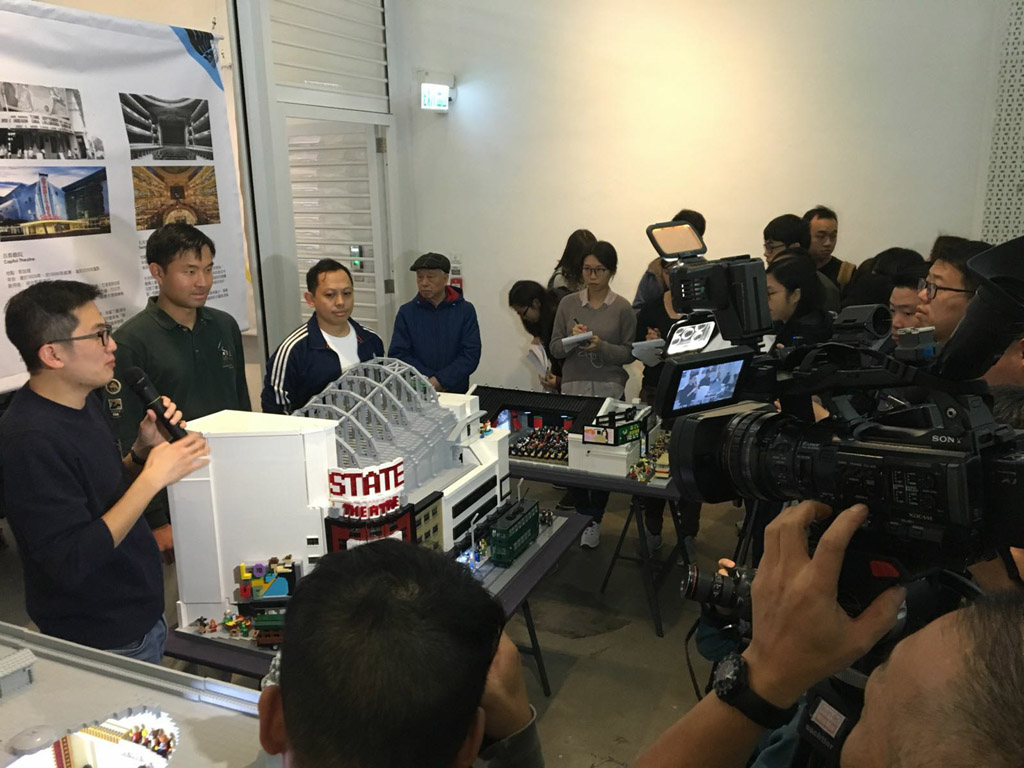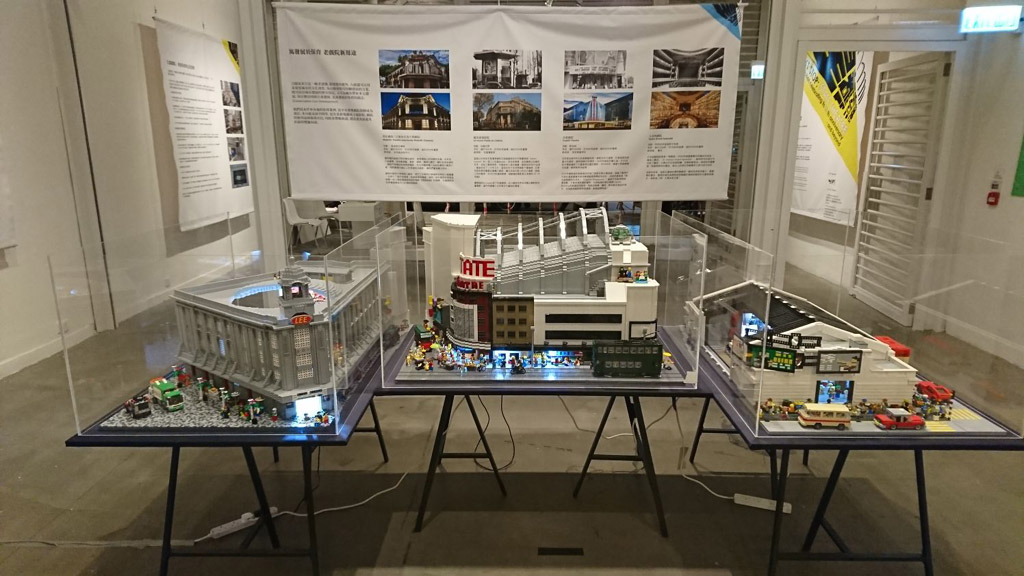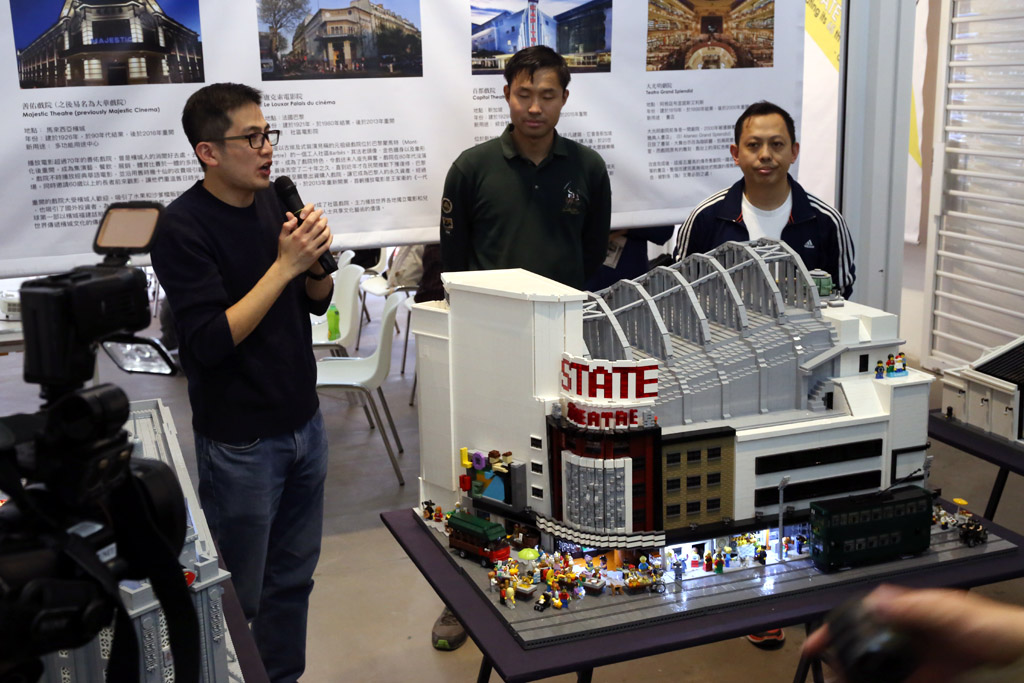 It raise the social awareness of heritage preservation. Paul Chan is one of founder of "Walk in Hong Kong".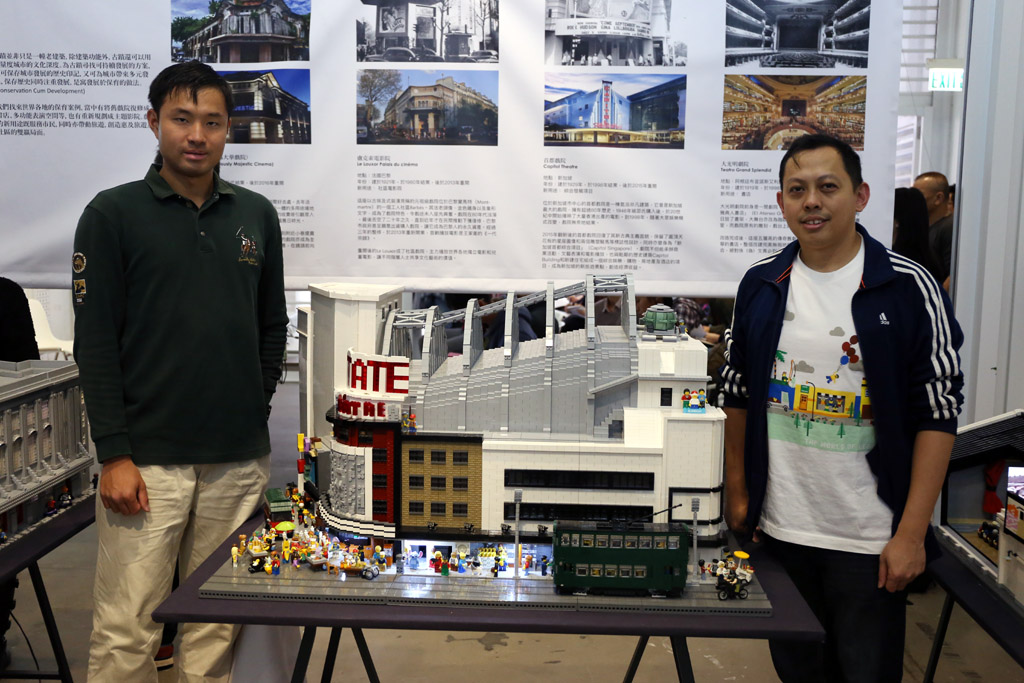 Flickr :
http://www.flickr.com/photos/alanboar

Creator : Alanboar
http://lego.alanstudio.hk
http://facebook.com/alanboar.creation