AlanBoar Town I

Author: Alanboar ½Þ¤½
http://blog.alanstudio.hk
http://lego.alanstudio.hk

Sorry, No instruction is available now.

It is top view of my small town corner after I bought the road 7280.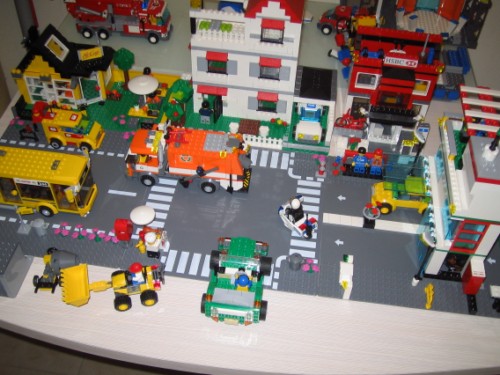 In this little town, you can find the Bank (moc from 7641) and the white stately house (moc from 7993) , and the little green jeep (moc from 6743)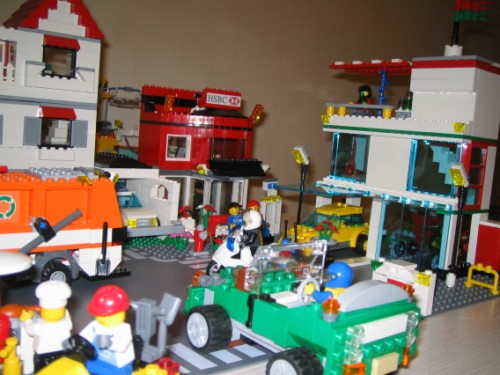 You also can find the McCafe (moc from 4996) . The little post man is collecting the mails from the mailbox.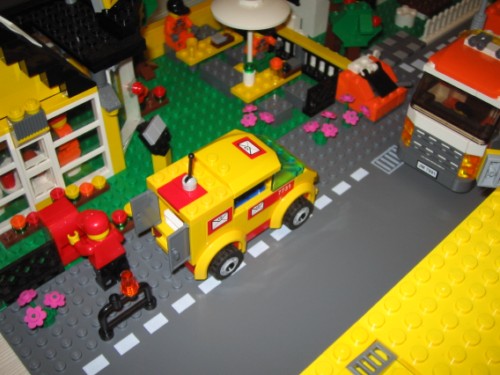 Wow...2 workers get their rest time now.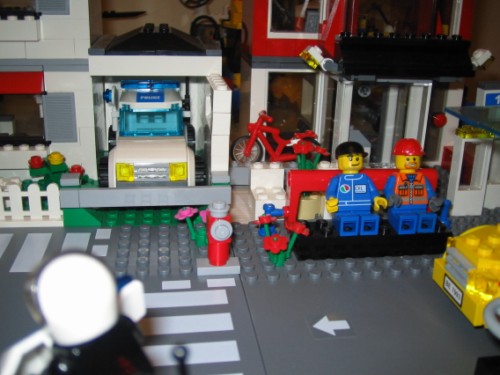 The 3 floor white mansion is located at the center of the town (moc from 4886).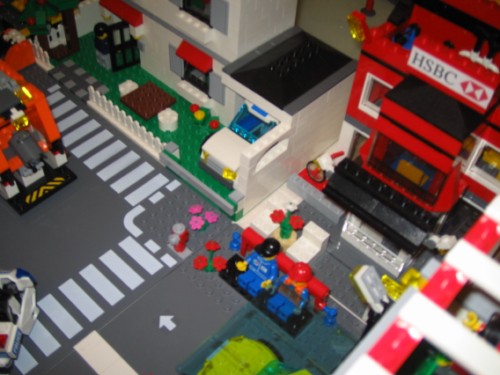 A little boy is waiting the bus at the bus station.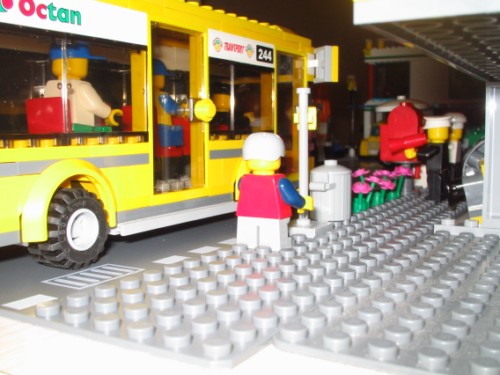 Top view again. You can find the Garbage Truck and the rubbish box.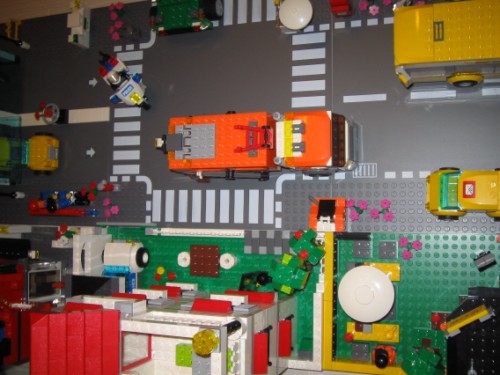 The police is following. What's the happen?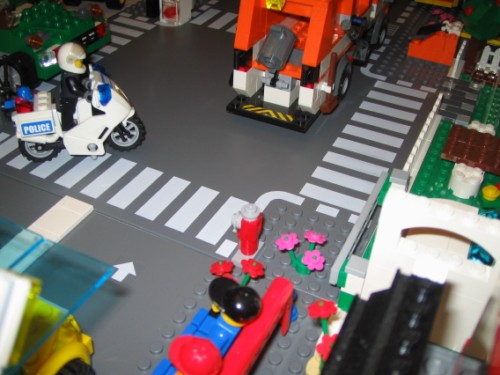 The little yellow car is going out from the house.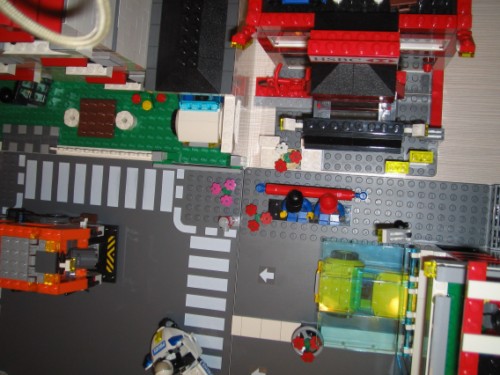 Take care of the speed. NO way to challenge the police.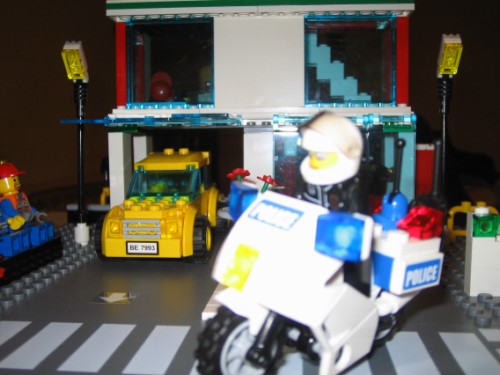 Top view again.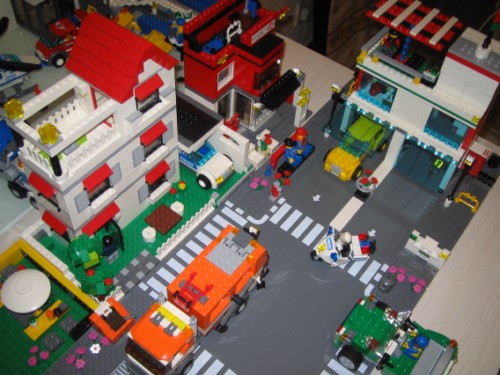 On the other side, can you smell something? Good smell came from the BBQ Stand.
And...Watch it out, the hidden policeman is going to capture something?!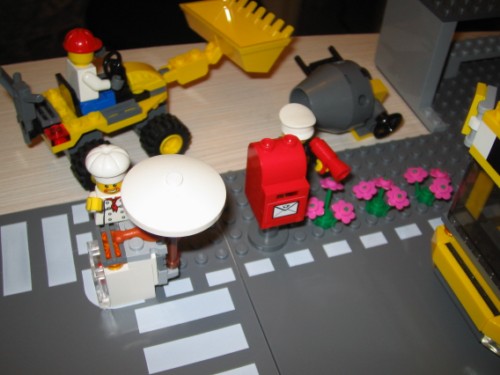 ~ The End ~

Thank you ~